Friends of the Cabildo Calendar of Events
2021 Member Lecture Series
​We want to thank our membership for their support in 2020 and the best way we can do thank that is to offer talks on topics in 2021 we think would be of interest to you! The lectures will be an hour long and start at 6 p.m. All lectures will be on Zoom and when you sign up below you will receive a link to the zoom the morning of the lecture.
Signup for Members is free and if you are not a member and would like to attend the cost is $10.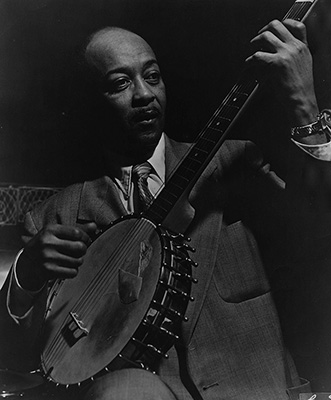 Unknown Influences of New Orleans Music
Tuesdays, July 13th -August 17th | 4 p.m. | Free for FOC Members | $10 G.A.
Historians and musicians Dr. Charles Chamberlain and Dave Thomas, will look at some of the unknown influencers of New Orleans music. From early 19th century composers to Latin influence in the 1950s, over six weeks we will dive into areas of New Orleans music to explore the impact they had on today's music scene. The Member Lecture Series is free to members and $10/lecture for the general public. A zoom link will be sent the day of the lecture and a recording of the event good for 60 days will be sent the day after.
July 13 – 19th Century Composers of New Orleans | Chamberlain
July 20 – 1920s Dance Bands | Chamberlain
July 27 – The Goodson Sisters | Chamberlain
August 3 – Clarence Williams | Thomas
August 10 – Latin Influence of New Orleans Music | Chamberlain
August 17 Spencer Williams | Thomas
Researching Your Property: Home Research Property Seminar
Wednesday | August 11th | 6 p.m. | Zoom | $30, $20 FOC Members
Friends of the Cabildo will host "Researching Your New Orleans Property" Seminary, Wednesday, August 11th at 6 p.m. Enjoy an in-depth program on historic home research on Zoom and recorded if you can not attend and copy will be emailed to you for viewing up to 60 days after the event.
If walls could talk, you would know everything you wanted to know about your property, like who previously owned it, those who slept in it, how old it is, and what secrets it holds. Cangelosi, president of Koch and Wilson Architects, will outline how to develop the history of your property, using primary sources rather than oral traditions and secondary sources, which often are incorrect. Preparation of a "chain of title," the essential first step in developing a history, will be discussed. The chain document the ownership of a property, which in theory, can be taken back to the early 1700s, during the French Colonial period. The "chain of title" relates to the property, not the improvements, and rarely will the chain alone indicate when improvements were made. Like history detectives, determining when improvements were done involves research into various records, including census, tax, water, building permits, contracts, city directories, newspapers, and more. This program will explain how these records can be used and where to find them.
Once you have purchased a ticket you can email a photo or the address of your house, we can check the FOC House Database and see if there is information on the house or can look at the photo and present as much information as possible. This is an added bonus of the lecture and not all houses are covered in the database. No information will be sent until the day of the lecture concerning houses in the FOC database. One property per ticket and there are no guarantees the property will be covered. Please email volunteers@friendsofthecabildo.org to submit the request.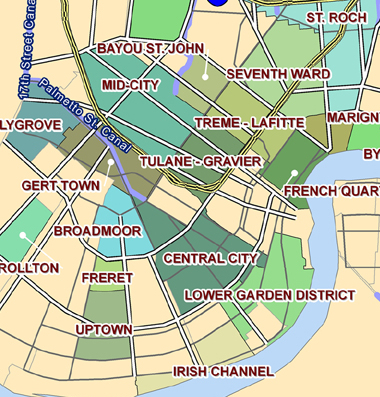 Neighborhood & Cultural Tours
In order to make all of tours as safe as possible, we require face masks for all guests, and we will utilize the Vox Audio Tour Whisper System in order to maintain social distance. Advance reservations are required and limited to 6 guests and in the same household.
Marigny Rectangle Tour Part II
Part 2: Saturday | June 26th | 10 a.m.
Departure Point: Hotel Peter and Paul (2317 Burgundy Street)
Faubourg Marigny was one of the City's earliest suburbs, located immediately downriver from the Vieux Carré on land subdivided from the plantation of Bernard Marigny de Mandeville, one of New Orleans most colorful historical figures. Today, the Marigny is listed on the National Register of Historic Places and is a city-designated historic district, due to its preservation of Creole cottages and many ornamented shotgun dwellings.
Initially, Esplanade Avenue was designated by the French as a commons. In later years, both the French and Spanish built fortifications there. After the Louisiana Purchase, grand townhouses and mansions were built on this European style boulevard.
Second Thursday Lecture Series
Zoom Reservation Only | Use the Link Below to Sign Up
July 8th (6pm):​ Wicked Flesh: Black Women, Intimacy, and Freedom in the Atlantic World with Jessica Marie Johnson
Admission is free and open to the public. For more information, contact 504.523.3939.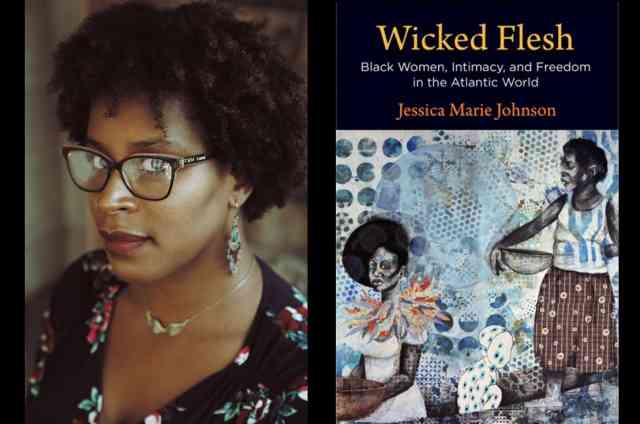 Yoga at the Cabildo (at the Presbytere currently)
Designed for all levels of practice, for travelers and residents alike, Yoga at the Cabildo is set in a light-filled gallery of one of the city's most beautiful and historic buildings. Currently all classes will be at the Presbytere (751 Chartres Street). The building opposite side of the cathedral from the Cabildo.
Saturdays
8:15 a.m. at the Presbytere
$20 Donation, $10 FOC members
Mats are available at no cost