Friends of the Cabildo Calendar of Events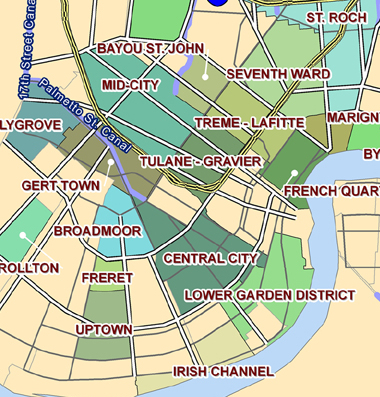 Spring Adult History Class: Neighborhoods of New Orleans (still time to sign up, all classes recorded and received after)
Wednesdays | May 5th | 4-6 p.m. | Zoom Only
Speakers: Charles Chamberlain, Joyce Miller and Karen Leathem
Tickets: $60 for GA, $40 Member
Have you ever wondered why your neighborhood is shaped the way it is or how it got its name?
Friends of the Cabildo is proud to announce its annual Adult History Class: Neighborhoods of New Orleans. The five-session class will breakdown the neighborhoods of New Orleans from the French Quarter to Bayou St. John to Carrollton.
Historians Charles Chamberlain, Karen Leatham and Joyce Miller will lecture on these historic neighborhoods and tell the stories of their founding, the culture and the people. Beginning on Wednesday, May 5th at 4:00 p.m. via zoom the classes will be held for five consecutive Wednesdays.
2021 Member Lecture Series
​We want to thank our membership for their support in 2020 and the best way we can do thank that is to offer talks on topics in 2021 we think would be of interest to you! The lectures will be an hour long and start at 6 p.m. All lectures will be on Zoom and when you sign up below you will receive a link to the zoom the morning of the lecture.
Signup for Members is free and if you are not a member and would like to attend the cost is $10.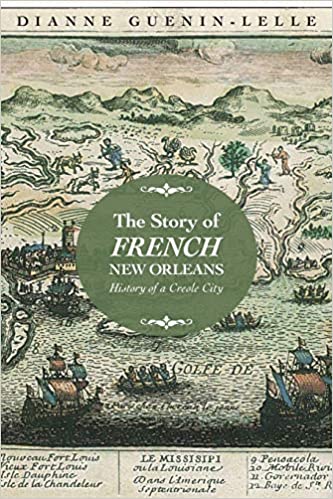 The Story of French New Orleans: History of a Creole City
Tuesday, May 11th | 6 p.m.
Speaker: Dr. Dianne Guenin-Lelle (Albion College)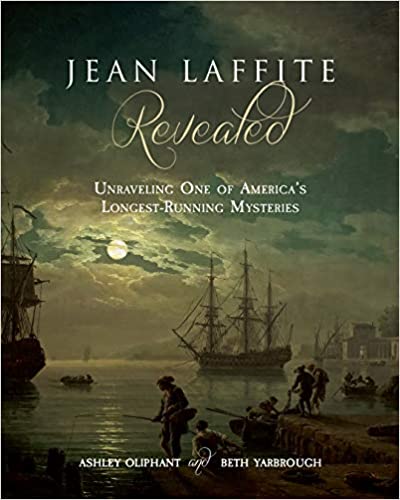 Jean Laffite Revealed: Unraveling One of America's Longest-Running Mysteries
Tuesday, May 25th | 6 p.m.
Speaker: Ashley Oliphant (Pfeiffer University) & Beth Yarbrough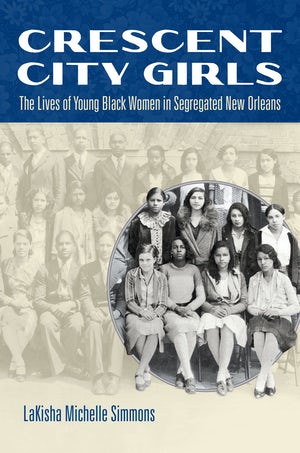 Crescent City Girls: The Lives of Young Black Women in Segregrated New Orleans
Tuesday, June 1st | 6 p.m.
Speaker: Dr. LaKisha Michelle Simmons (University of Michigan)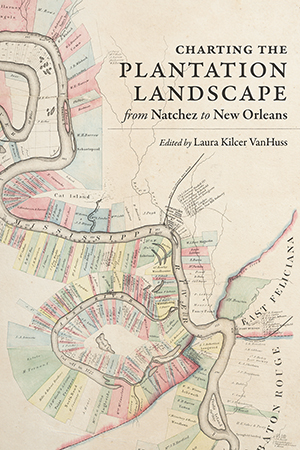 Tuesday, June 8th | 6 p.m.
Speaker: Laura Kilcer VanHuss (Oak Alley Plantation)
Neighborhood & Cultural Tours
In order to make all of tours as safe as possible, we require face masks for all guests, and we will utilize the Vox Audio Tour Whisper System in order to maintain social distance. Advance reservations are required and limited to 6 guests and in the same household.
Carrollton Neighborhood Tour
Friday | May 21 | 10 a.m.
Departure Point: La Madeline (601 S. Carrollton Ave.)
The City of Carrollton begins in the early eighteenth century as one of the many upriver communities just west of New Orleans. Its fields and plantations afforded early homesteaders tillable farmland and easy access to the Mississippi River. Later, during the War of 1812, American troops led by William Carroll encamped there, and the area was subsequently named for the general. In 1831, developers purchased the land, subdivided it, and began construction of a road and a railroad linking the area to New Orleans. Local officials reorganized Carrollton in 1845—by then a village of about 1,000 residents—as a town in Jefferson Parish, and in 1859 a charter officially incorporated it as a city. Just fifteen years later, the City of New Orleans annexed Carrollton—now replete with schools, public gardens, and brick-paved streets—as the Seventh Municipal District.
Marigny Triangle Tour Part I
Marigny Rectangle Tour Part II
Part 1: Saturday | June 19th | 10 a.m.
Departure Point: New Orleans Jazz Museum at the Old U.S. Mint (Esplanade Avenue Gates)
Part 2: Saturday | June 26th | 10 a.m.
Departure Point: Hotel Peter and Paul (2317 Burgundy Street)
Faubourg Marigny was one of the City's earliest suburbs, located immediately downriver from the Vieux Carré on land subdivided from the plantation of Bernard Marigny de Mandeville, one of New Orleans most colorful historical figures. Today, the Marigny is listed on the National Register of Historic Places and is a city-designated historic district, due to its preservation of Creole cottages and many ornamented shotgun dwellings.
Initially, Esplanade Avenue was designated by the French as a commons. In later years, both the French and Spanish built fortifications there. After the Louisiana Purchase, grand townhouses and mansions were built on this European style boulevard.
Esplanade Ridge Tour
Tuesday | May 18 | 10 a.m. 
Departure Point: Pagoda Cafe (1403 N. Dorgenois St.)
Discover the Creole splendor of Esplanade Ridge! This is a unique tour of geographic history and architectural highlights. Esplanade Avenue was designed in the French style of grand boulevards as a garden suburb for the wealthy Creoles escaping the "old city". It was extended block by block from Fort St. Charles at the Mississippi River to modern day City Park despite objections from Bayou Road landowners whose houses were often in the way. Esplanade grew to intersect colonial and pre-colonial Native American pathways that are still present in the tangled street grids of today. Come enjoy these beautiful tree-lined streets and learn about a neighborhood that broke the mold for the development of the city and now serves as one of the most celebrated areas of the city.
Bywater Tour
Friday | May 14 | 10 a.m. 
Departure Point: Hotel Peter & Paul (2317 Burgundy Street)
The Bywater, previously known as the Upper Ninth Ward,  lies on natural high ground along the Mississippi River. In the 300 years of urban growth, the desirable riverside location transformed from colonial plantations to an important industrial area linked by railroads and river transport to national and international shipping. The dense working class community that grew up alongside is rich in historic houses –  colorful Creole cottages and ornamented shotgun dwellings – and has been transformed since Hurricane Katrina floods into one of the city's most vibrant neighborhoods. The industrial riverfront has been replaced by a linear urban park, and many of the warehouses have become restaurants, artist studios and home to a variety of creative industries. The one way tour will start at Hotel Peter & Paul, a recent and acclaimed adaptive reuse of a closed Catholic church complex of buildings and end at the Piety St entrance to Crescent Park, with an optional guided walk back to the Crescent Park entrance at Elysian Fields.
Second Thursday Lecture Series
Zoom Reservation Only | Use the Link Below to Sign Up
May 13th (6pm): How Native Americans shaped Early Louisiana: Multi-national settlements and French colonization along the Gulf Coast with Elizabeth Ellis
June 13th (6pm): The Ballard of Robert Charles: Searching for the New Orleans Riot of 1900 with K. Stephen Prince
Admission is free and open to the public. For more information, contact 504.523.3939.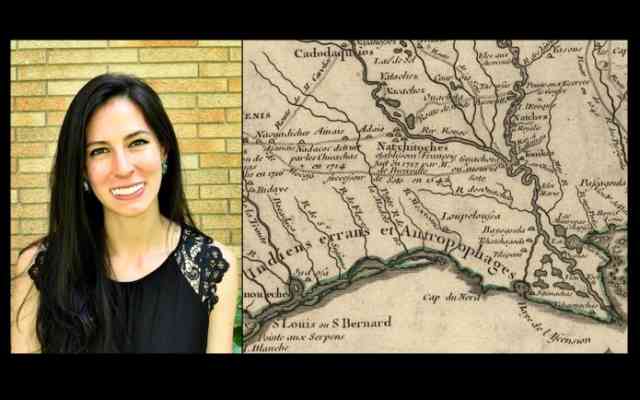 Yoga at the Cabildo
Designed for all levels of practice, for travelers and residents alike, Yoga at the Cabildo is set in a light-filled gallery of one of the city's most beautiful and historic buildings. Due to exhibit construction at the Cabildo all classes will be at the Presbytere (751 Chartres Street). The building opposite side of the cathedral from the Cabildo.
Yoga is Currently Postponed Until Approval from the Louisiana State Museum
Tuesday, Thursdays, Saturdays
8:30am to 9:30am at the Presbytere
$15 Donation (includes admission to Cabildo Museum) $10 FOC/LMF members
Mats are provided