Friends of the Cabildo Calendar of Events
2021 Member Lecture Series
​We want to thank our membership for their support in 2020 and the best way we can do thank that is to offer talks on topics in 2021 we think would be of interest to you! The lectures will be an hour long and start at 6 p.m. All lectures will be on Zoom and when you sign up below you will receive a link to the zoom the morning of the lecture.
Signup for Members is free and if you are not a member and would like to attend the cost is $10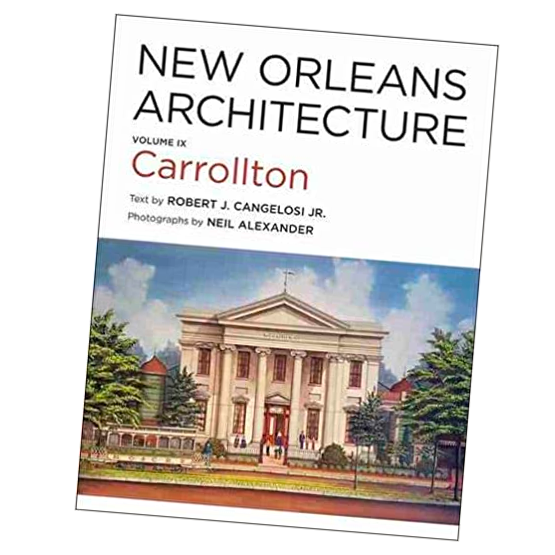 History of Preservation in the United States
Tuesday, March 2nd at 6 p.m.
Speaker Robert Cangelosi Jr.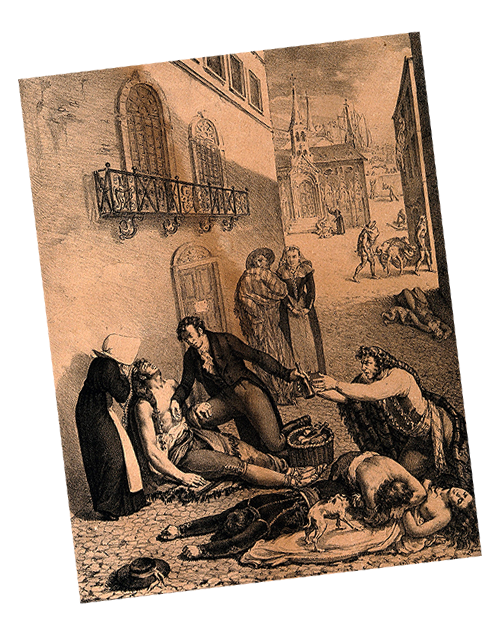 A Lesson From History: How the Yellow Fever Epidemic Changed Society
Tuesday, March 16th at 6 p.m.
Speaker | Dr. Kathryn Olivarius
Harold Battiste: Yeah but Does it Sound Good?
Monday, March 22nd at 6 p.m.
Speaker | Dave Thomas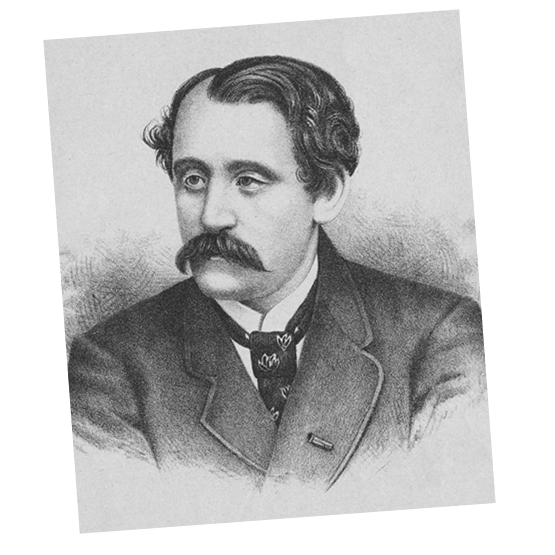 Louis Moreau Gottschalk and his
Influence in Latin American Music
Tuesday, April 27th | 6 p.m.
Speaker Robert Freeland
History of New Orleans Rhythm & Blues Class
Wednesdays, March 10, 17 & 24 | 4 p.m. | Zoom
$45 members | $60 general admission
Professor, musician, and tour guide Dr. Charles Chamberlain will host this engaging three-part class on the long and storied history of Rhythm and Blues in New Orleans (R&B). From the R&B epicenter of Rampart Street and Matassa's Studio to the hits of Little Richard, New Orleans was one of the most successful cities in putting out R&B hits starting in the 1950s. By the 1970s though, the city and the studios had a major downturn in hits, but the legacies of Fats Domino, Dave Bartholomew and Lloyd Price still looms large on the New Orleans music scene. Dr. Chamberlain will analyze over 6 hours of class time the rise, fall and legacy of R&B in New Orleans.
Can't make the class? No Problem! A Zoom link will be provided after the class and participants can watch the class for 30 days after each session.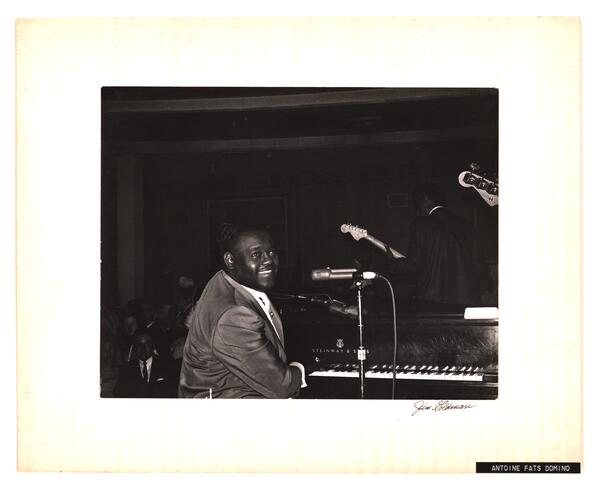 Neighborhood & Cultural Tours
In order to make all of tours as safe as possible, we require face masks for all guests, and we will utilize the Vox Audio Tour Whisper System in order to maintain social distance. Advance reservations are required and limited to 6 guests and in the same household.
Carrollton Neighborhood Tour
Fridays | February 19, 26 | March 12, 26 | 10 a.m.
Departure Point: La Madeline (601 S. Carrollton Ave.)
The City of Carrollton begins in the early eighteenth century as one of the many upriver communities just west of New Orleans. Its fields and plantations afforded early homesteaders tillable farmland and easy access to the Mississippi River. Later, during the War of 1812, American troops led by William Carroll encamped there, and the area was subsequently named for the general. In 1831, developers purchased the land, subdivided it, and began construction of a road and a railroad linking the area to New Orleans. Local officials reorganized Carrollton in 1845—by then a village of about 1,000 residents—as a town in Jefferson Parish, and in 1859 a charter officially incorporated it as a city. Just fifteen years later, the City of New Orleans annexed Carrollton—now replete with schools, public gardens, and brick-paved streets—as the Seventh Municipal District.
Creole Neighborhoods (Marigny) Tour
Saturdays | February 20 | March 20 | 10 a.m.
Departure Point: New Orleans Jazz Museum at the Old U.S. Mint (Esplanade Avenue Gates)
Faubourg Marigny was one of the City's earliest suburbs, located immediately downriver from the Vieux Carré on land subdivided from the plantation of Bernard Marigny de Mandeville, one of New Orleans most colorful historical figures. Today, the Marigny is listed on the National Register of Historic Places and is a city-designated historic district, due to its preservation of Creole cottages and many ornamented shotgun dwellings.
Initially, Esplanade Avenue was designated by the French as a commons. In later years, both the French and Spanish built fortifications there. After the Louisiana Purchase, grand townhouses and mansions were built on this European style boulevard.
Bywater Tour
Friday | March 19 | 10 a.m.
Departure Point: Hotel Peter & Paul (2317 Burgundy Street)
The Bywater, previously known as the Upper Ninth Ward,  lies on natural high ground along the Mississippi River. In the 300 years of urban growth, the desirable riverside location transformed from colonial plantations to an important industrial area linked by railroads and river transport to national and international shipping. The dense working class community that grew up alongside is rich in historic houses –  colorful Creole cottages and ornamented shotgun dwellings – and has been transformed since Hurricane Katrina floods into one of the city's most vibrant neighborhoods. The industrial riverfront has been replaced by a linear urban park, and many of the warehouses have become restaurants, artist studios and home to a variety of creative industries. The one way tour will start at Hotel Peter & Paul, a recent and acclaimed adaptive reuse of a closed Catholic church complex of buildings and end at the Piety St entrance to Crescent Park, with an optional guided walk back to the Crescent Park entrance at Elysian Fields.
Battle of New Orleans Tour
Saturday | March 6 | 10:30 a.m.
Departure Point: New Orleans Jazz Museum at the Old U.S. Mint (Esplanade Avenue)
The Battle of New Orleans was a defining event in America's national identity. The Friends of the Cabildo Battle of New Orleans tour offers a fascinating look at the battle away from the battlefield, from lost locations of forts that protected the city, to Jackson's headquarters, to events in the French Quarter related to the unfolding battle. First developed for the Bicentennial of the Battle of New Orleans, the tour continues to draw historians, locals and guests for a unique perspective on this turning point in American history.
Lower Garden District Tour
Friday | March 5 | 10 a.m.
Departure Point: Muses Statue (Prytania and Terpsichore Streets)
Nineteenth century residential life in New Orleans comes alive through the Friends of the Cabildo Lower Garden District Tour! The district's extensive collection of 1800s residences—primarily side hall, double-galleried homes in the Greek Revival and Italianate styles—will capture your imagination with both the romance and realities of life in these grand homes in the age before modern conveniences. Bounded by the Mississippi River Bridge, the Mississippi River, Jackson Avenue, and St. Charles Avenue, the Lower Garden District was developed as six different faubourgs, and it is known for its many irregularly shaped parks. You will gain a new understanding of the history and culture of the area through a review of its architecture, geography, and famous residents.
Treme Tour
Friday | April 2 | 10 a.m.
Departure Point: Treme Coffee House (1501 St. Philip St.)
The Friends of the Cabildo walking tour of Treme provides a rich, detailed perspective on one of the city's oldest and most storied neighborhoods. Originally known as "back of town," the old Creole feel of Treme makes it easy to imagine the early 1800s multicultural community formed by immigrants, free people of color, and refugees from Saint-Domingue. An important center of the city's African-American and Creole culture, Treme is the cherished home of fourth and fifth generation residents who strive to maintain the area's cultural and social traditions. We will trace the origin and development of Treme through the amazing nineteenth century architecture (including Creole cottages, townhouses, and shotgun houses), geography, and urban influences dating from the subdivision of this land by Claude Treme in the 1790s to the present day.
Second Thursday Lecture Series
Zoom Reservation Only – RSVP at volunteers@friendsofthecabildo.org and you will receive a link to the lecture
(Date Change due to Mardi Gras) February 18th (6PM): Separate: The Story of Plessy v. Ferguson, and America's Journey from Slavery to Segregation with Steve Luxenburg
March 11th (6pm): TBA
Admission is free and open to the public. For more information, contact 504.523.3939.
Yoga at the Cabildo
Designed for all levels of practice, for travelers and residents alike, Yoga at the Cabildo is set in a light-filled gallery of one of the city's most beautiful and historic buildings. Due to exhibit construction at the Cabildo all classes will be at the Presbytere (751 Chartres Street). The building opposite side of the cathedral from the Cabildo.
Yoga is Currently Postponed Until Approval from the Louisiana State Museum
Tuesday, Thursdays, Saturdays
8:30am to 9:30am at the Presbytere
$15 Donation (includes admission to Cabildo Museum) $10 FOC/LMF members
Mats are provided