Friends of the Cabildo Calendar of Events
FOC Concert Series 2019-2020
Tickets: $20 Members | $25 General Admission (Landreth Concert is $25/$35)                     All Concerts at 7pm | Doors 6:30 p.m. | 150 total seats each show
New Orleans Jazz Museum at the Old U.S. Mint | 400 Esplanade Avenue
Guaranteed Front Row Tickets ($200) | All Shows Package $100 Members, $135 GA
Performance Schedule
March 27 | Sonny Landreth ($25/$35 Tickets)
April 17 | Cedric Watson
Located at the New Orleans Jazz Museum at the Old U.S. Mint's 3rd Floor Performance Space, the 150-person venue hosts some of the most intimate concerts in the City of New Orleans and with some of the best musicians around. For the 2019-2020 season, the Friends will host concerts featuring Rock, Jazz, Folk, Blues and Zydeco. Tickets are always limited for these shows so don't miss out on these exciting concerts as these musicians are recorded for the Louisiana State Museum Archives.
FOC Film Series 2019-2020
Tickets: $10 Members | $15 General Admission (5:30 p.m. & 7 p.m. Showings)                     Limited 100 Seats/Screening
New Orleans Jazz Museum at the Old U.S. Mint | 400 Esplanade Avenue
7 p.m. showing has 20-30 minute interview after screening | All Screening Package | $50
Film Schedule
March 17 | Buck Jumping
April 22 | 1970 Jazz Fest Films
The 2019-2020 Friends of the Cabildo Film Series highlights the rich cultural history of New Orleans and southern Louisiana. Topics include Second Lines, Jazz Fest, James Booker, Leroy Jones, Preservation Hall and tragedies such as Charity Hospital. The six-film series has a 5:30 and 7 p.m. every screening and always has an educational talk after the 7 p.m. Tickets are limited so purchase today.
Neighborhood & Cultural Tours
Tours must be purchased ahead of time. Tours that do not have pre-purchased tickets, may be canceled. Day of tickets can be purchased below for the tour.
Garden District Tour
Saturdays (9:30 AM): February 22, 29
Tickets: $20 Members | $25 General Admission 
Departure Point: 1452 Jackson Ave. (riverside corner at Prytania St.)
Most residents and visitors alike know of the Garden District as a stunning neighborhood full of Greek Revival and Italianate architecture, bounded by Jackson, St. Charles, and Louisiana avenues, and Magazine Street. But do you know who established the Garden District? What part did the NO & Carrollton Railroad play? Why do we always hear tour guides reference "Lafayette" and "Livaudais?" Discover the answers to those questions and more when exploring the Garden District with the Friends of the Cabildo. As we unveil the Garden District's incredible architecture, and the influence of culture, climate, political events, and famous figures on the area, you will see these grand residences as more than just beautiful houses; they are the enduring statements of mid-nineteenth century Americans in New Orleans
Esplanade Ridge Tour
Thursday (10 a.m.): February 27
Tickets: $20 Members | $25 General Admission 
Departure Point: Pagoda Cafe (1403 N. Dorgenois St.)
Discover the Creole splendor of Esplanade Ridge! This is a unique tour of geographic history and architectural highlights. Esplanade Avenue was designed in the French style of grand boulevards as a garden suburb for the wealthy Creoles escaping the "old city". It was extended block by block from Fort St. Charles at the Mississippi River to modern day City Park despite objections from Bayou Road landowners whose houses were often in the way. Esplanade grew to intersect colonial and pre-colonial Native American pathways that are still present in the tangled street grids of today. Come enjoy these beautiful tree-lined streets and learn about a neighborhood that broke the mold for the development of the city and now serves as one of the most celebrated areas of the city.
South Market District Tour
Thursday: March 12 | 10 a.m.
Tickets: $20 Members | $25 General Admission | 2.5-Hour Tour
Departure Point: Pythian Market (234 Loyola Avenue, corner of Girod)
A booming area of revitalization at the intersection of the Central Business District, Medical District, and the sports/entertainment corridor of downtown, the South Market District is experiencing a renaissance placing it squarely in the up-and-coming areas of the city. But what was the historical significance of South Market before the construction projects? What are the stories behind the buildings being redeveloped as apartments, condominiums, hotels, and restaurants?
Join the Friends of the Cabildo as we examine the fascinating mix of adaptive reuse, historic preservation, and new construction in the "Old CBD." This tour of rapidly transforming South Market will provide a unique snapshot of techniques used to resurrect this district while preserving its historic character.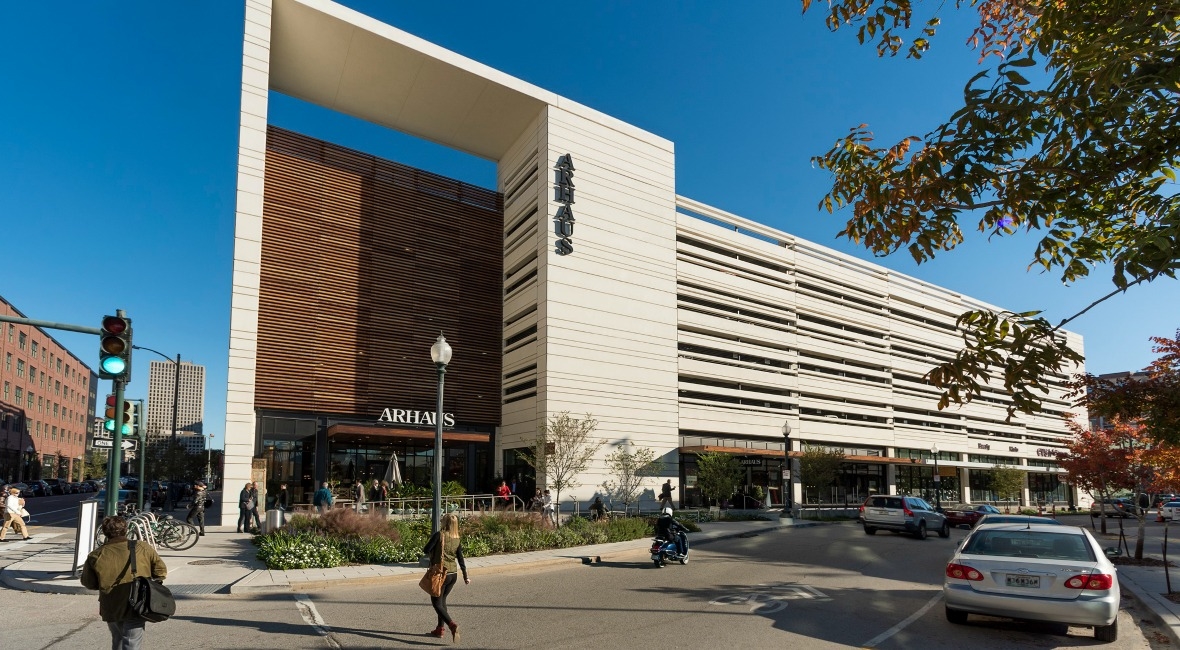 Treme Cultural Tour
Monday (10 a.m.): March 16
Tickets: $20 Members | $25 General Admission 
Departure Point: Treme Coffeehouse (1501 St. Philip Street)
This walking tour of Treme provides a rich, detailed perspective on one of the city's oldest and most storied neighborhoods. Originally known as "back of town," the old Creole feel of Treme makes it easy to imagine the early 1800s multicultural community formed by immigrants, free people of color, and refugees from Saint-Domingue. An important center of the city's African-American and Creole culture, Treme is the cherished home of fourth and fifth generation residents who strive to maintain the area's cultural and social traditions. We will trace the origin and development of Treme through the amazing nineteenth century architecture (including Creole cottages, townhouses, and shotgun houses), geography, and urban influences dating from the subdivision of this land by Claude Treme in the 1790s to the present day.
Bywater Tour (New Tour)
Tuesday: March 3 (10 a.m.) | Monday: March 23 (10 a.m.)
Tickets: $20 Members | $25 General Admission | 2.5-Hour Tour
Departure Point: Hotel Peter and Paul (2317 Burgundy Street)
The Bywater, previously known at the Upper Ninth Ward, lies on natural high ground along the Mississippi River. In the 300 years of urban growth, the desirable riverside location transformed from colonial plantations to an important industrial area linked by railroads and river transport to national and international shipping. The dense working class community that grew up alongside is rich in historic houses – colorful Creole cottages and ornamented shotgun dwellings – and has been transformed since Hurricane Katrina floods into one of the city's most vibrant neighborhoods. The industrial riverfront has been replaced by a linear urban park, and many warehouses have become restaurants, artist studios and home to a variety of creative industries. The one way tour will start at Hotel Peter & Paul, a recent and acclaimed adaptive reuse of a closed Catholic church complex of buildings and end at the Piety St. entrance to Crescent Park, with optional guided walk back to the Crescent Park entrance at Elysian Fields.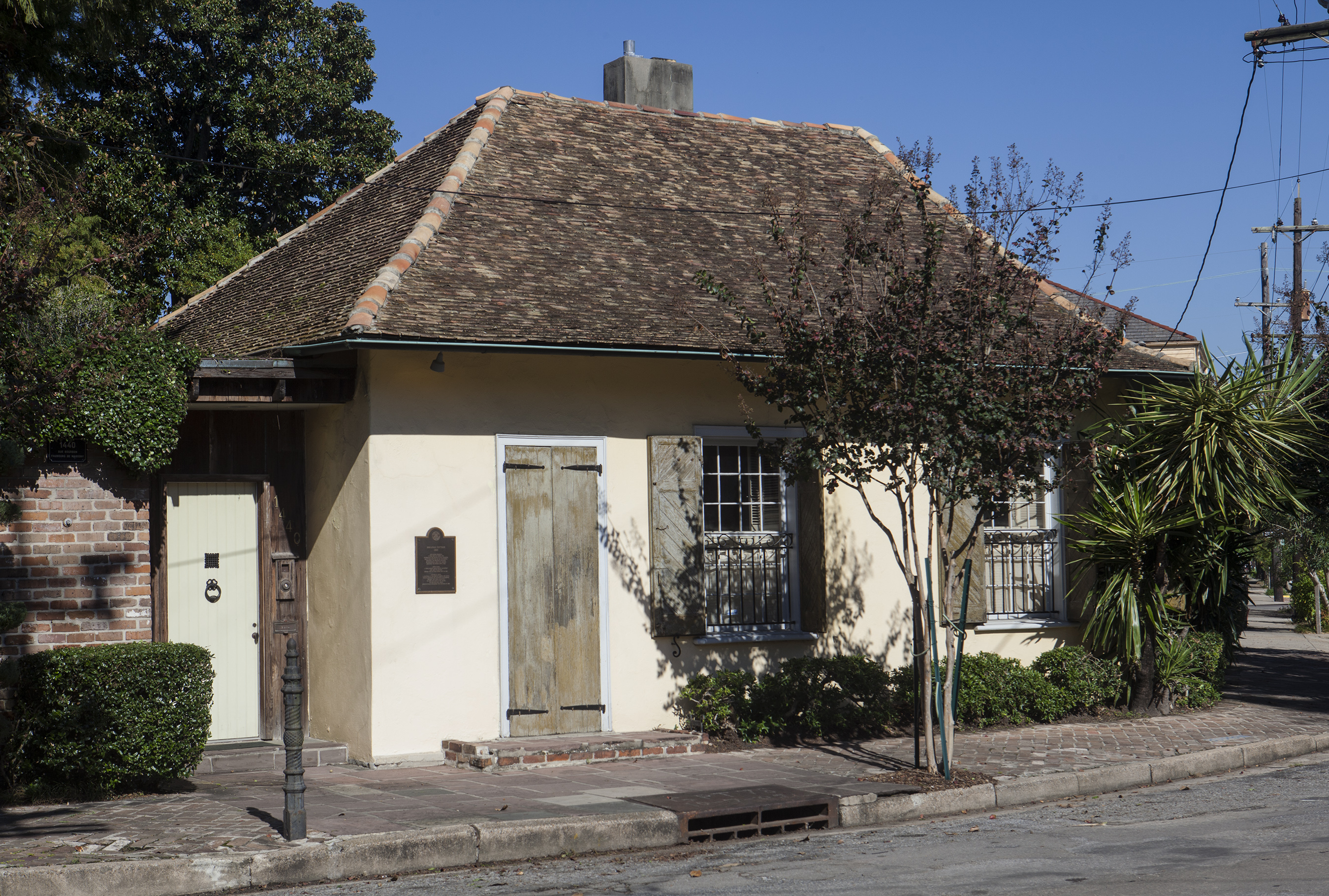 Second Thursday Lecture Series
New Orleans Jazz Museum at the Old U.S. Mint, 400 Esplanade Ave.
March 12th (6PM): Dr. Kim Vaz-Deville –Walking Raddy: The Baby Dolls of New Orleans 
Admission is free and open to the public. For more information, contact 504.523.3939.
Yoga at the Cabildo
Designed for all levels of practice, for travelers and residents alike, Yoga at the Cabildo is set in a light-filled gallery of one of the city's most beautiful and historic buildings. Due to exhibit construction at the Cabildo all classes will be at the Presbytere (751 Chartres Street). The building opposite side of the cathedral from the Cabildo.
Tuesday, Thursdays, Saturdays
8:30am to 9:30am at the Presbytere
$15 Donation (includes admission to Cabildo Museum) $10 FOC/LMF members
Mats are provided