Friends of the Cabildo Calendar of Events
Dear Members and Guests,
Due to the COVID-19 virus, we have canceled all tours at this time. The 1850 House online store remains open and now the store & museum is open 10 a.m. – 4 p.m (closed Monday and limited to 9 total people in the building at one time). We will continue to use the FOC website and our email blast capabilities to keep guides, members and guests informed of any changes. The FOC office can be reached at (504) 523-3939 with any questions as all phones have been transferred to cell phones. If you would like to support the FOC during this time you can purchase items online at www.1850housestore.com (Items will be shipped on a weekly basis), make a one time donation Here, renew or extend your membership using the link Renew or Extend Here
The FOC Board of Directors has been made aware that the Executive Committee of the Board is following the situation and taking this extremely seriously.
Thanks,
Jason Strada
Executive Director
Friends of the Cabildo
Give Nola Day 2020 | June 2nd (24 Hours)
Can't wait until June 2nd? Schedule your gift to the FOC now through June 1st.
GiveNOLA Day is a 24-hour event hosted by the Greater New Orleans Foundation to inspire people to give generously to nonprofits making our region stronger, creating a thriving community for all.
Adult History Class: Neighborhoods of New Orleans
Wednesdays | June 3rd, 10th, 17th & 24th | 6 p.m. – 8 p.m. ( Recorded copies will be sent after program if you can not attend| Tickets: $40 Members, $60 General Admission
At this time this will be a zoom seminar, all ticket holders will receive a link to the zoom
The Friends of the Cabildo Adult History Class "Neighborhoods of New Orleans" will cover New Orleans and outlying areas in four two-hour zoom sessions. New Orleans historian Dr. Charles Chamberlain will breakdown the development of the city by neighborhood creation. From the first neighborhood the French Quarter to the City of Jefferson to the expansive suburbs such as Metarie and St. Tammany Parish, the class will look at the people and the areas that make New Orleans such a melting pot of culture.
FOC Concert Series 2019-2020
Tickets: $20 Members | $25 General Admission (Landreth Concert is $25/$35)                     All Concerts at 7pm | Doors 6:30 p.m. | 150 total seats each show
New Orleans Jazz Museum at the Old U.S. Mint | 400 Esplanade Avenue
Guaranteed Front Row Tickets ($200) | All Shows Package $100 Members, $135 GA
Performance Schedule
New Date September 25th | Sonny Landreth 
TBA | Cedric Watson
Located at the New Orleans Jazz Museum at the Old U.S. Mint's 3rd Floor Performance Space, the 150-person venue hosts some of the most intimate concerts in the City of New Orleans and with some of the best musicians around. For the 2019-2020 season, the Friends will host concerts featuring Rock, Jazz, Folk, Blues and Zydeco. Tickets are always limited for these shows so don't miss out on these exciting concerts as these musicians are recorded for the Louisiana State Museum Archives.
Neighborhood & Cultural Tours
Tours must be purchased ahead of time. Tours that do not have pre-purchased tickets, may be canceled. Day of tickets can be purchased below for the tour.
Garden District Tour
Saturdays (9:30 AM): June 6
Tickets: $20 Members | $25 General Admission 
Departure Point: 1452 Jackson Ave. (riverside corner at Prytania St.)
Most residents and visitors alike know of the Garden District as a stunning neighborhood full of Greek Revival and Italianate architecture, bounded by Jackson, St. Charles, and Louisiana avenues, and Magazine Street. But do you know who established the Garden District? What part did the NO & Carrollton Railroad play? Why do we always hear tour guides reference "Lafayette" and "Livaudais?" Discover the answers to those questions and more when exploring the Garden District with the Friends of the Cabildo. As we unveil the Garden District's incredible architecture, and the influence of culture, climate, political events, and famous figures on the area, you will see these grand residences as more than just beautiful houses; they are the enduring statements of mid-nineteenth century Americans in New Orleans.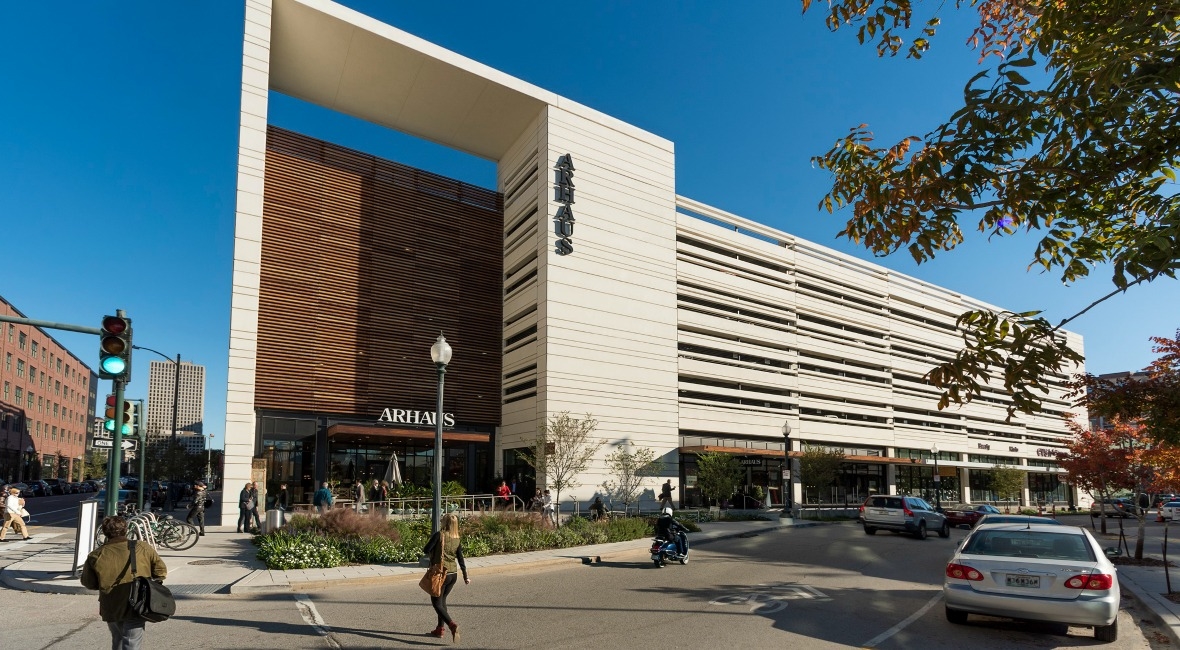 Second Thursday Lecture Series
New Orleans Jazz Museum at the Old U.S. Mint, 400 Esplanade Ave.
September 10th (6PM): Dr. Kim Vaz-Deville (w/Merline Kimble & Resa Bazile) – Walking Raddy: The Baby Dolls of New Orleans
Admission is free and open to the public. For more information, contact 504.523.3939.
Yoga at the Cabildo
Designed for all levels of practice, for travelers and residents alike, Yoga at the Cabildo is set in a light-filled gallery of one of the city's most beautiful and historic buildings. Due to exhibit construction at the Cabildo all classes will be at the Presbytere (751 Chartres Street). The building opposite side of the cathedral from the Cabildo.
Yoga is Currently Postponed Until Approval from the Louisiana State Museum
Tuesday, Thursdays, Saturdays
8:30am to 9:30am at the Presbytere
$15 Donation (includes admission to Cabildo Museum) $10 FOC/LMF members
Mats are provided