CALENDAR OF EVENTS
We've updated our database, please enter your email address to gain free access or discounted tickets to all events. If there are issues please contact the office at (504) 523-3939.
Friends of the Cabildo 2023-2024 Member Lecture Series
Free to Members | Non-Members $10
Tuesdays, 2-3 Days/Month and always at 6 p.m. CST
Oct. 10 – American 250 in 2026 | Robert Freeland
Freeland, a member of the Louisiana American 250 Committee, will update on the status of the upcoming celebration
Oct. 17 – Gretna Native Brigadier General Louis Joseph Fortier During World War II | Robert Ticknor
The HNOC Reference Association will look at the life of a General from Gretna
Nov. 7 – Cafe Brulot (Iconic New Orleans Cocktails) | Sue Strachan 
Local author and journalist will discuss her book on the iconic New Orleans after dinner drink
November 21 – From Desegregation to Ownership | Dr. Leona Tate
Tate, who joined 2 other girls, to integrate New Orleans School will talk about the work at the Leona Tate Foundation
December 9 –  10th Annual Symposium | When the Fair Comes to Town: The 1884 and 1984 New Orleans World's Fairs 
December 12 – 19th Century New Orleans Christmas Traditions | Katie Burlison 
The Hermann Grima & Gallier Houses Curator will speak about the fascinating traditions of 19th Century Christmas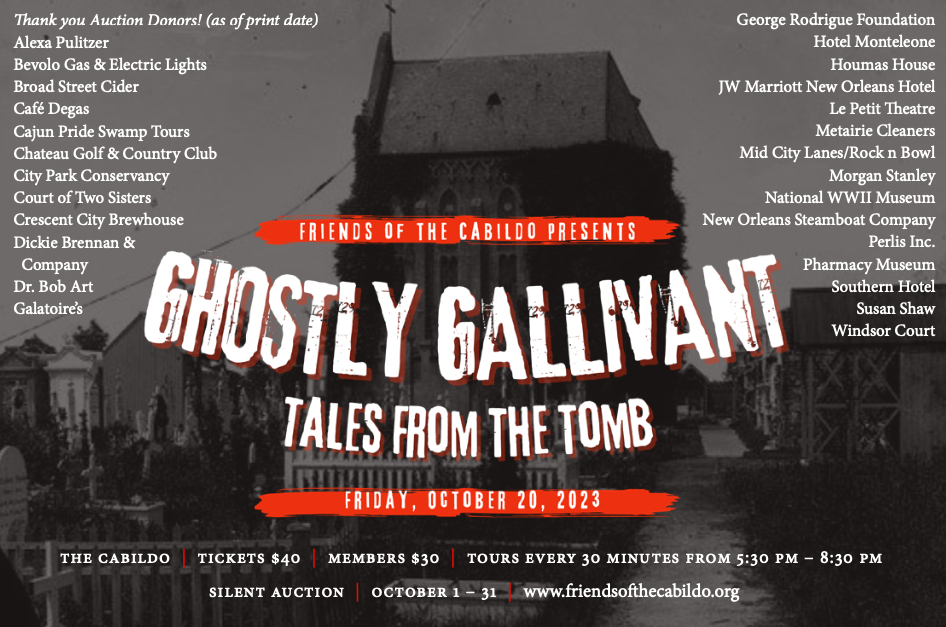 2023 Ghostly Gallivant Tours and Silent Auction |

Auction

October 1-31 9pm | Tours | Friday | October 20th | The Cabildo | Tickets $40 | Members $30 | Tours every 30 Mins from 5:30pm – 8:30pm
Friends of the Cabildo will bring back the dead again with new skits and ghosts, even better (or worse) than before, with our 37th Annual Ghostly Gallivant Tours this October 20th at the Cabildo!
Visit the Cabildo by candlelight to witness tales from the dark history of the city-learn about the scourge of Yellow Fever, funeral practices, and events that led to the mortality of some of our most notable citizens. Visit an exhibit of Day of the Dead altars and learn their symbolism, tour the museum with characters in period costumes, enjoy libations and music in the courtyard. Timed entry every 30 minutes from 5:30 pm till 8:30 pm. Tours last approximately 75 minutes. Costumes encouraged-come as your scariest self!!
Don't Miss the Auction the entire Month of October. Hotel Stays, Saints Tickets, Art, Tours and Restaurant experiences.
Friends of the Cabildo 2023-2024 Concert Series
Tickets On Sale Now | 100 Tickets/Show | All 7pm | All at the New Orleans

Jazz

Museum 3rd Floor Performance Space
Friends of the Cabildo Concert Series is sponsored by the New Orleans Tourism and Cultural Fund (NOTCF). The mission of the New Orleans Tourism and Cultural Fund is to support cultural industries and culture bearers of the City of New Orleans through partnerships, grants, and programs to advance sustainable tourism.
September 29 | Mia Borders $25 Member/$35 GA
October 13 | Marcia Ball $50 Member/$65 GA
November 9 | Steve Conn with special guest Sonny Landreth $50 Member/$65 GA
December 16 | 106th Professor Longhair Birthday Show – TBA $25 Member/$35 GA
January 12 (2024) | The Rumble featuring Chief Joseph Boudreaux Jr. $25 Member/$35 GA
April 5 (2024) | Tim Laughlin Band $25 Member/$35 GA
All-Season Pass | $180 Members/ $220 Non Members
Front Row Tickets (12 Tickets) – $300 Members \ $325 Non Members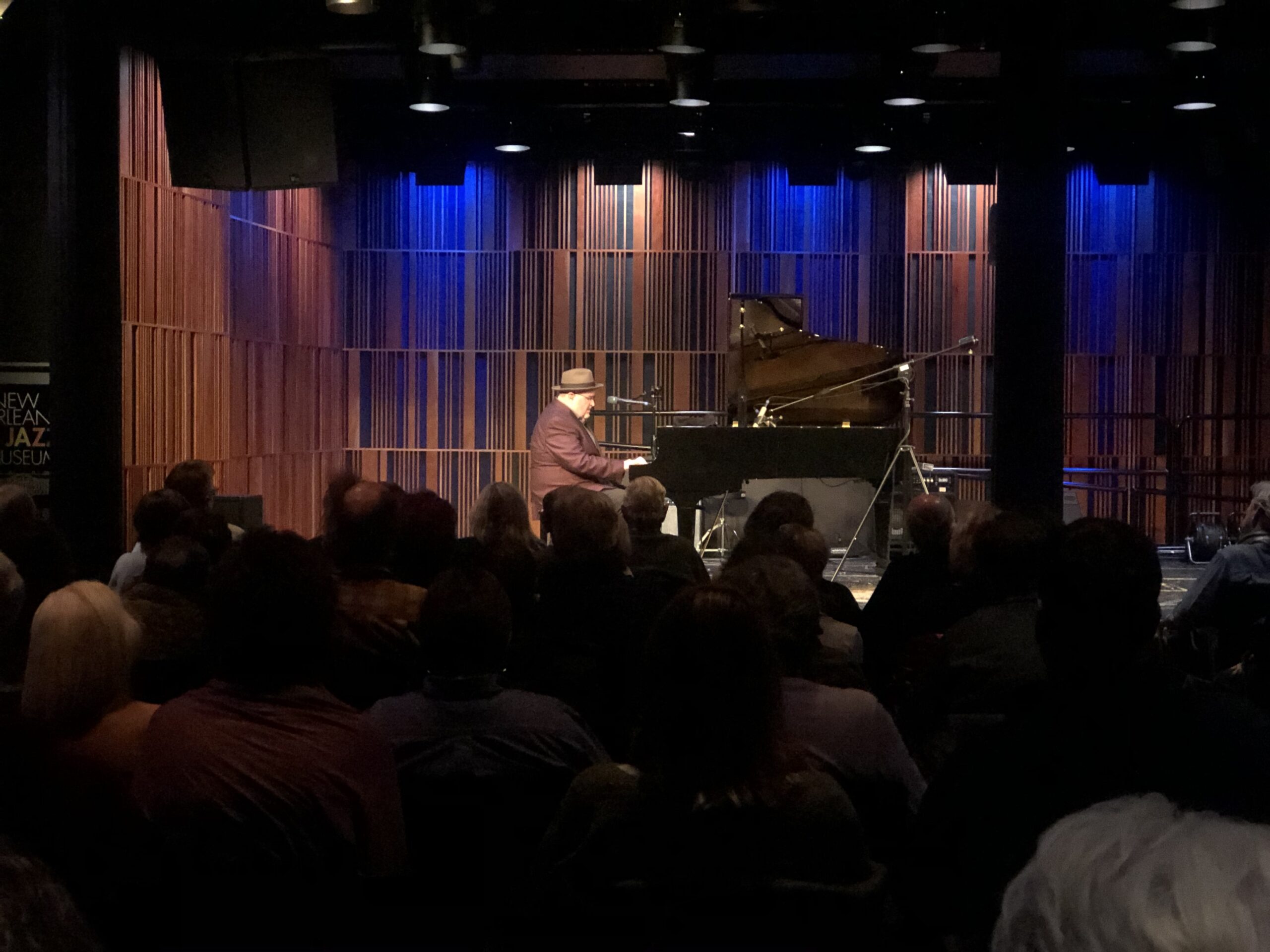 Spanish Heritage Month Tour and Spanish Wine Tasting 
Thursday | October 12 | 6-8p.m. | Tickets: $40 GA/$30 FOC Members
Come Join the Friends as we celebrate Hispanic Heritage Month at the Cabildo and tours with Bob Freeland of what is in the Cabildo that pertains to Hispanic and Spanish Heritage. Guests will also get to try 3 Spanish wines (2 white, 1 cava). Don't miss out on celebrating the month at the Cabildo!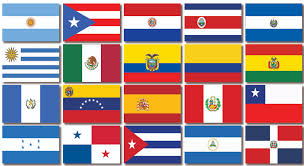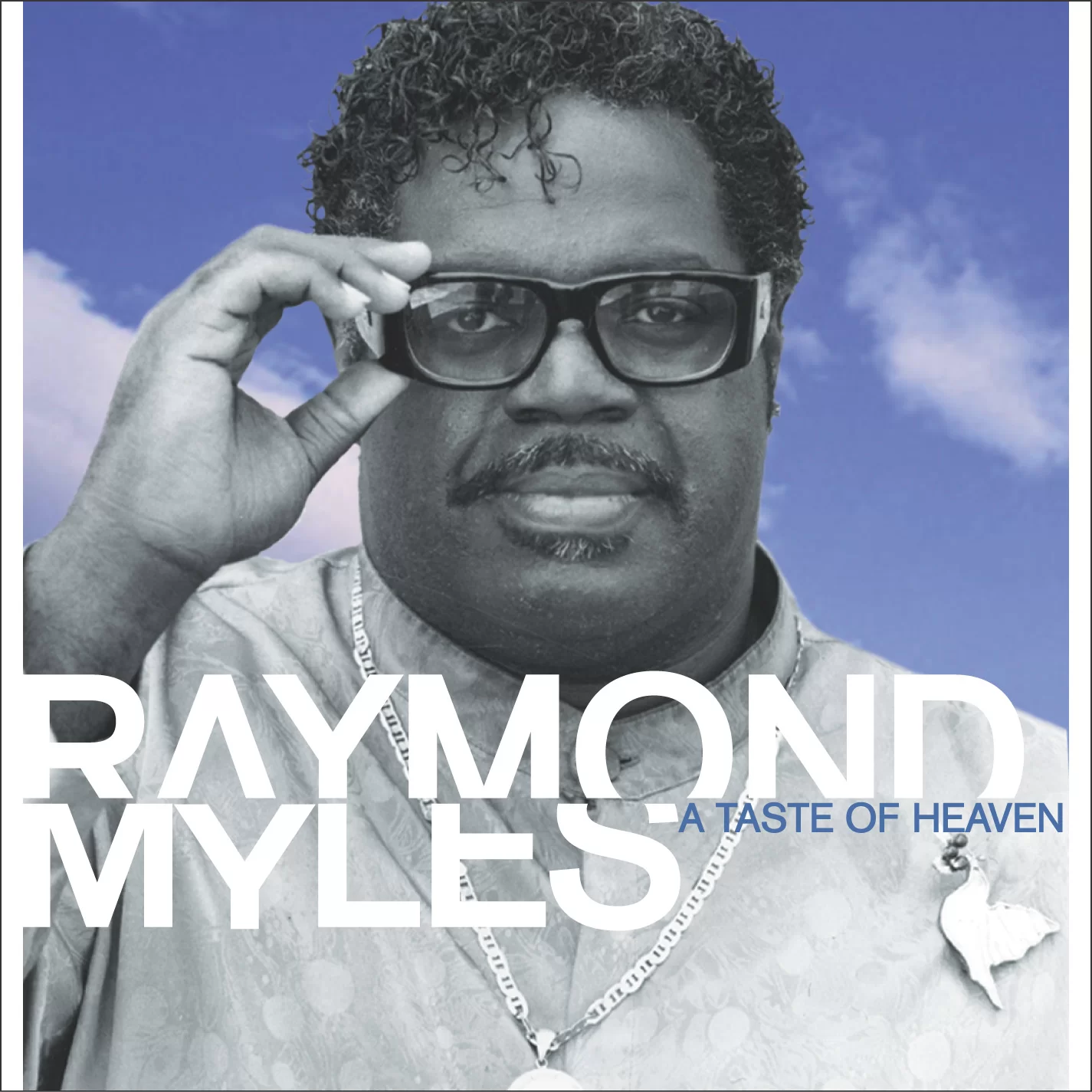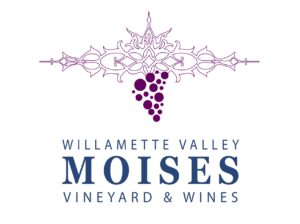 Friends of the Cabildo 2023-2024 Film Series 
The Film Series is Sponsored by Moises Wine & Bizou Wine Imports
(Wine Refreshments included with Ticket by Moises Wine)
Jazz Museum (400 Esplanade) | All Films 6:30 p.m. | Interview Session After All Films
Nov. 15 | A Taste of Heaven: The Ecstatic Song and Gospel of Maestro Raymond Anthony Myles
(Q.A. with film director Leo Sacks)
January 24 (2024) | Katrina Babies (Q.A. TBA
​Feb. 28 (2024) | Big Charity: Death of America's Oldest Hospital (Q.A. with Dr. James Moises )
March 13 (2024) | Louis Armstrong's Black and Blues (Q.A. with Jazz Curator David Kunian)
April 24 (2024) | 1970 Jazz Fest Films with Jon Pult and Band in a Pocket
June 12 (2024) | George Dunbar: Mining the Surfaces
Tickets: Members $10, $15 GA | Season Pass: $40 Members, $50 GA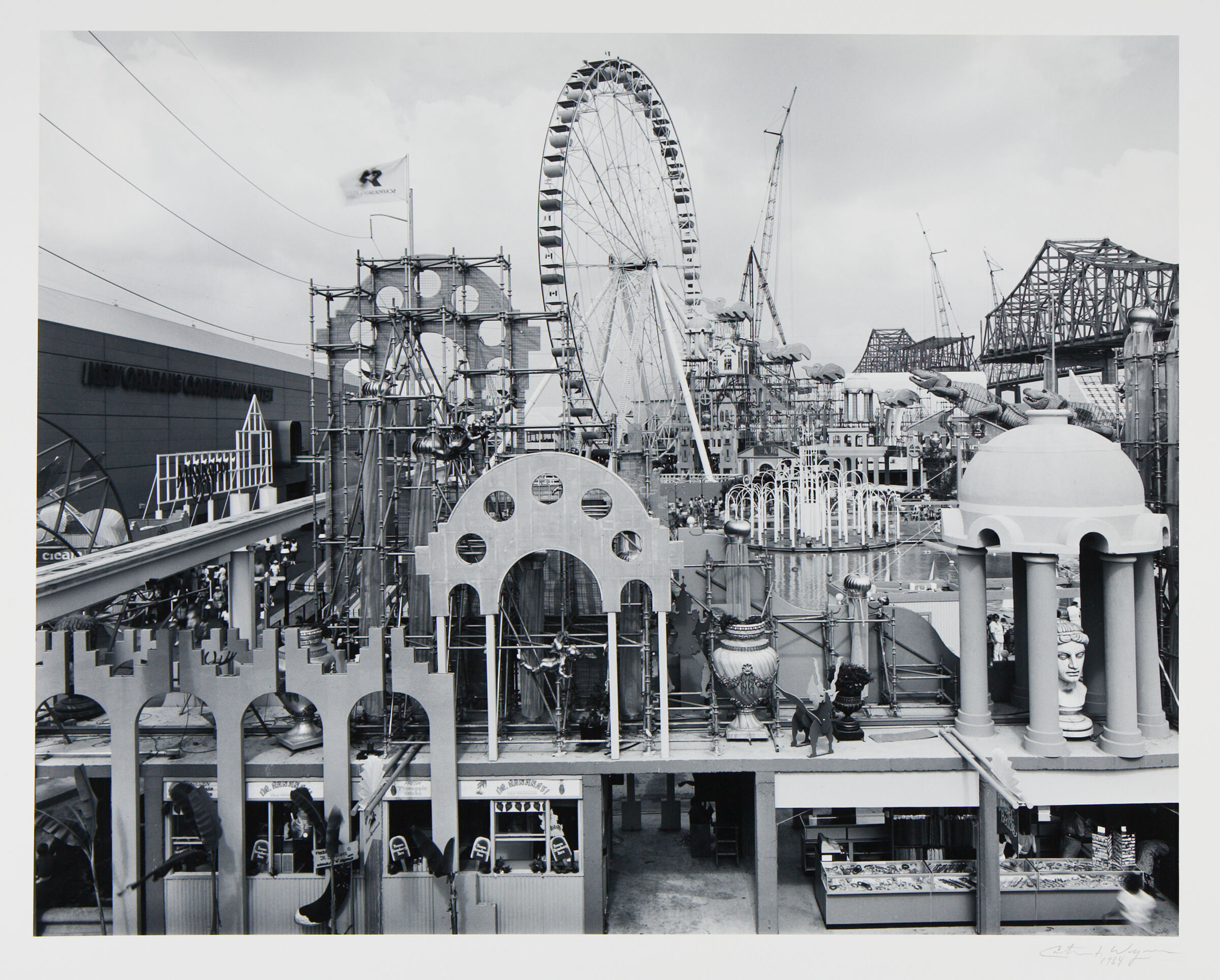 January 15, 16, 18, 22 | 6pm | 4-Part Series on the History of Carnival with Karen Leathem, Kim Vaz-Deville, Doug Macash and Frank Perez
Jan. 15 : The Origins of Carnival Day to Modern Day | Dr. Karen Leathem 
Jan. 16 : African American Carnival: Origins and Thriving Today | Dr. Kim Vaz- Deville
Jan 18: Evolution of Mardi Gras Throws – Doug Macash | New Orleans Gay Carnival – Frank Perez
Jan. 22: Satire and Folk Carnival | Dr. Karen Leathem 
26, 27, 28 February (4pm Classes) (2024) | 3-Part History of Louisiana and New Orleans Music with Charles Chamberlain
13 (4pm), 14 (4pm), 16 (6pm), 20 (6pm), 21 (4pm) May (2024) | 5-Part Neighborhoods of New Orleans Class with Karen Leathem, Joyce Miller and Charles Chamberlain
June 22nd (2024) | Home Research Seminar: Researching Your New Orleans Property w/Robby Cangelosi, Jr.
When the Fairs Came to Town: A Look Back at the 1884 and 1984 World's Fairs 140 & 40 Years Later 
10th Annual Friends of the Cabildo Symposium | December 9 | 9:30 a.m. – 3:30 p.m. 
Zoom Only | $60 Members | $75 General Admission
Symposium Schedule and Speakers
9:30-10:15am | Dr. Charles Chamberlain: An Overview of the 1884 and 1984 World's Fair
10:25 – 11:15pm | Derek Wood: Major Edward Austin Burke: Rebel, Politician, Scoundrel
11:20-11:50am | Dr. Michael Powers: New Orleans and the New South on a Global Stage: The 1884 World's Industrial and Cotton Centennial Exposition
12:30 – 1:45pm | Dr. Charles Heath: The Band of the Eighth Regiment Mexican Cavalry in New Orleans, 1884-85
1:50pm – 2:30pm | Matt Haines: What Remains of the 1884 and 1984 Fairs
2:45 – 3:30pm | Grant Wong: The Rise and Fall of the World's Fairs
For the 10th annual Friends of Cabildo Annual Symposium and as we approach the 40th and 140th anniversaries of the Two World's Fairs in New Orleans in 2014, we will look back at the legacy of the two Fairs. The zoom symposium will welcome seven speakers with an overview of the two fairs as well as the stories, characters and remains of now a bygone concept. From the founding of what would become Audubon Park to the revitalization of the Warehouse District, the 1884 and 1984 World's Fairs brought guests to New Orleans to show off a city twice that needed a boost to its economy and its standing in the world.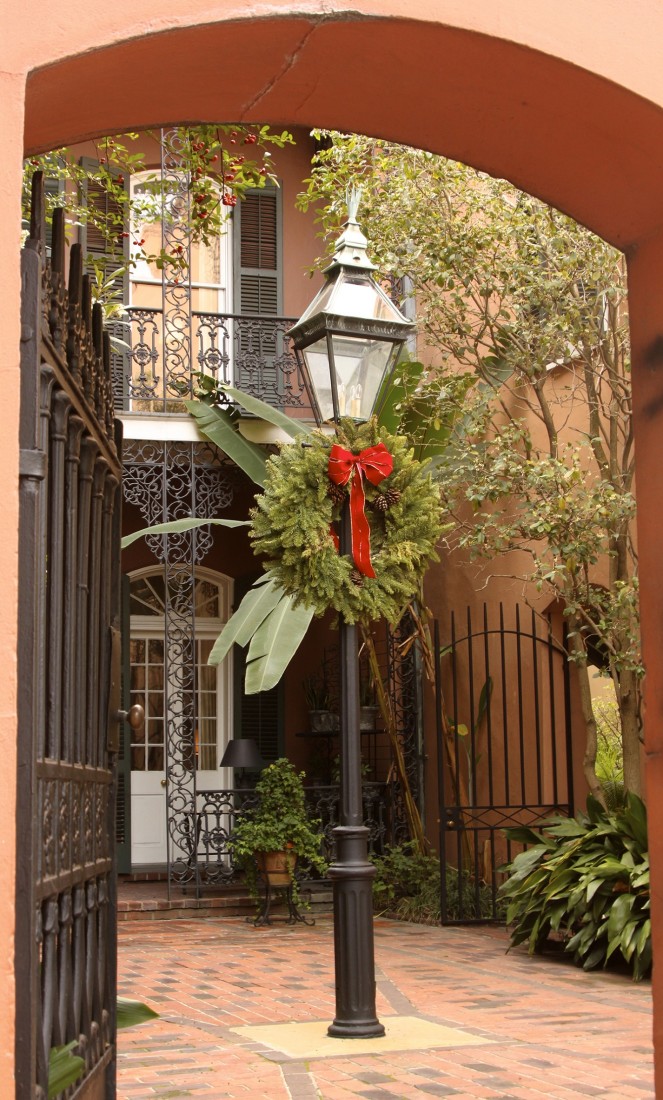 Friends of the Cabildo 2023-2024 Fundraiser

Calendar

 
October 1-31 | Ghostly Gallivant Silent Auction
October 20 | Ghostly Gallivant Tours in the Cabildo at Night (Tickets Will Be Extremely Limited)
November 18 | FOC Member Champaign Reception Opening for Hunt Slonem Exhibit (Cabildo)
December 9 | 10th Annual Friends of the Cabildo Symposium
December 27-29 | Creole Christmas Holiday Home Tour 
May 20-23 (2024) | Rum Rendezvous Weekend
2023 Creole Christmas Holiday Home Tour | December 27 – 29 | 10am – 3pm Daily | Tickets $40 | Members $30 | 12 and Under Free 
Returning to open ticketing, the 45th – annual Creole Christmas will be December 27th – 29th from 10 a.m. – 3 p.m. Historic Houses include Beauregard-Keyes House, Gallier House, Hermann-Grima House,1850 House, Historic New Orleans Collection and Spring Fiesta. All houses will have their courtyards open to enjoy on the tour as well. Tickets will be daily limited so don't miss a chance to get out and enjoy the Christmas season in period-decorated historic homes.
This year's Creole Christmas takes place December 27th – 29th. Tour session runs from 10:00 a.m. – 3 p.m. Tours are self-guided and begin at the 1850 House at 523 St. Ann Street. Tickets are $30 for members, $40 for general admission. Purchase tickets at www.friendsofthecabildo.org or by calling 504.523.3939. The remaining limited unsold day-of tickets are available at the 1850 House, 504.524.9118.
Yoga at the Cabildo
Yoga at the Cabildo will begin classes again starting Saturday, June 17th at 8:30 a.m. at the Cabildo (701 Chartres Street) on beautiful Jackson Square. Adrienne Byrd will be giving classes every Saturday morning for Friends of the Cabildo Members, locals and tourists. Member cost for the class is $10 and non-members its $20. If you have a mat please bring one if not we have some available for free.
Instructor: Adrienne Byrd's approach to yoga comes from a love of improvisation in dance and music. Each class embarks on a grand tour of the body and the little motions that bring us into and out of the traditional yoga forms.
This fun path of yoga brings levity to the mood and the body while grounding and calming the mind.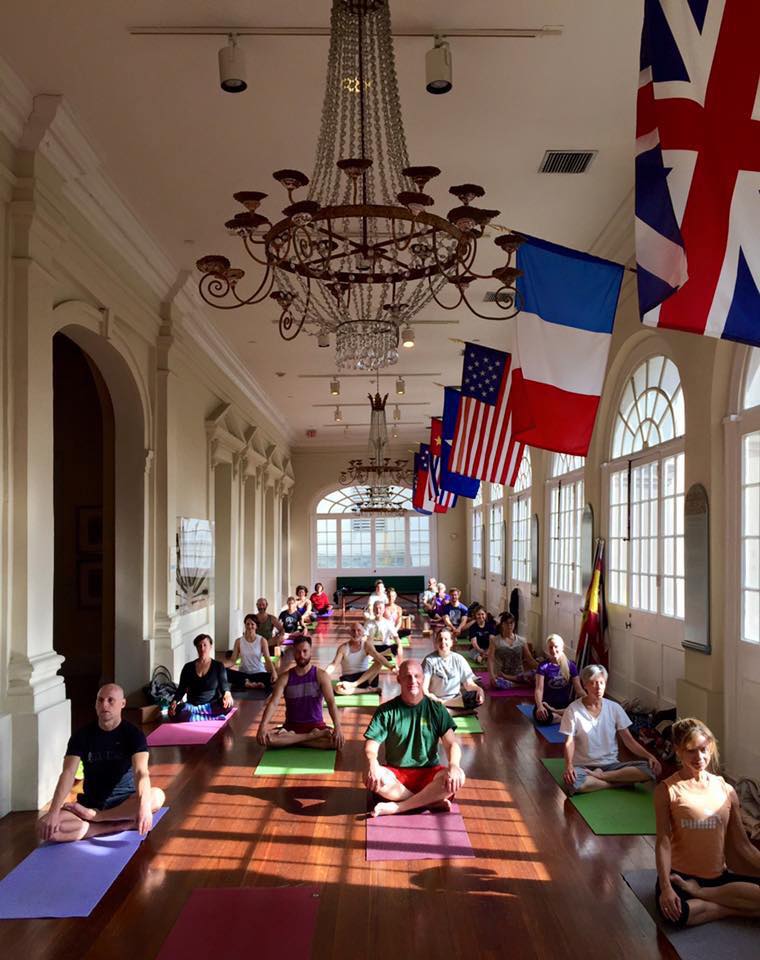 Neighborhood & Cultural Tours
Reservations are required and limited to 15 total guests on the tours | Tickets $30 G.A. | $25 Members
10/27 Marigny Triangle Tour Part I Tour | 10am | Departure: New Orleans Jazz Museum @ Old U.S. Mint (Esplanade Ave. Gates)
11/3: Marigny Rectangle Tour Part II | 10am | Departure: Hotel Peter and Paul (2317 Burgundy St.)
11/10: Lower Garden District | 10am | Departure: Muses Statue (Prytania & Terpsichore)
11/17: Garden District | 10am | Departure: 1452 Jackson Avenue (Riverside corner at Prytania St.)
11/24: Carrollton Tour | 10am | Departure: La Madeline (601 S. Carrollton Ave.)
12/1: Esplanade/Bayou Rd. | 10am | Departure: Pagoda Cafe (1430 N. Dorgenois St.)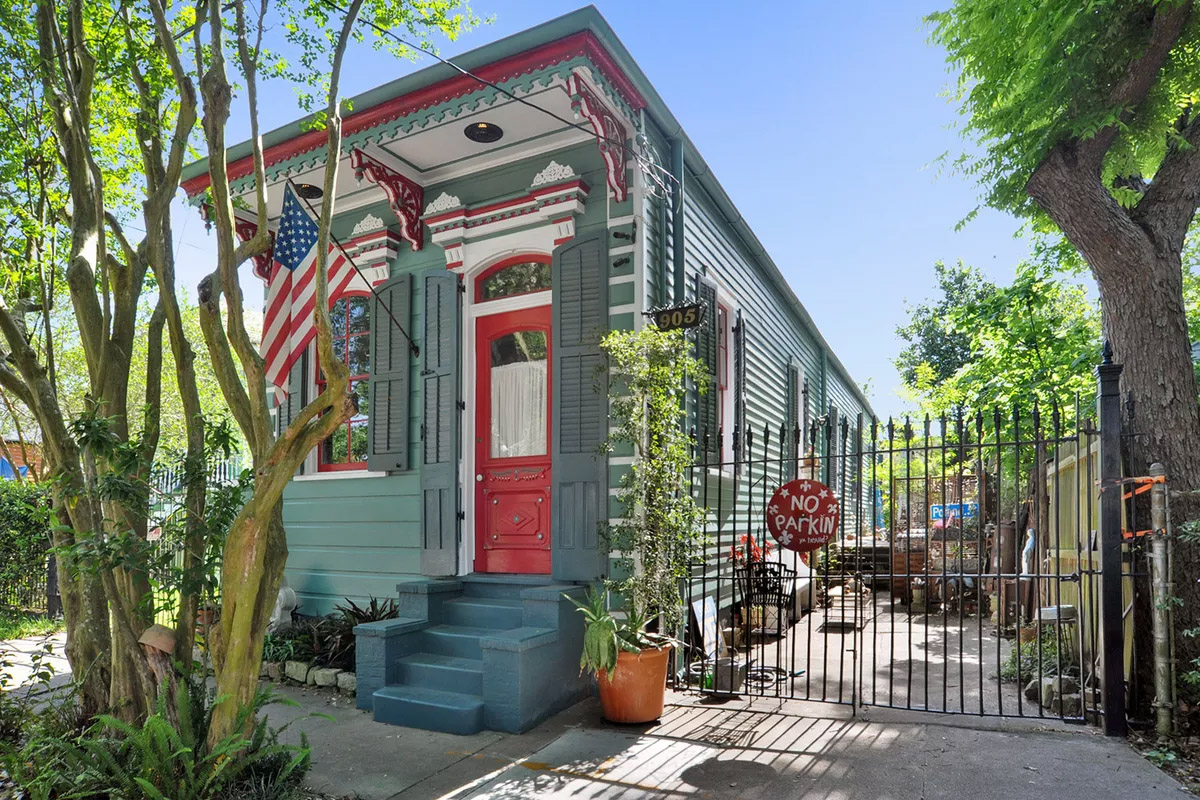 Louisiana State Museum Second Thursday Lecture Series Sponsored by the Friends of the Cabildo
Zoom Reservation Only | Use the Link Below to Sign Up
​Event Date: Thursday, Oct. 12th | 6pm | Zoom |Peter B. Dedek | The Cemeteries of New Orleans: A Cultural History
Peter B. Dedek, author of Historic Preservation for Designers and Hip to the Trip: A Cultural History of Route 66, is associate professor at Texas State University, where he teaches history of design, historic preservation, and architectural history. In The Cemeteries of New Orleans, Peter B. Dedek reveals the origins and evolution of the Crescent City's world-famous necropolises, exploring both their distinctive architecture and their cultural impact. Spanning centuries, this fascinating body of research takes readers from muddy fields of crude burial markers to extravagantly designed cities of the dead, illuminating a vital and vulnerable piece of New Orleans's identity. Where many histories of New Orleans cemeteries have revolved around the famous people buried within them, Dedek focuses on the marble cutters, burial society members, journalists, and tourists who shaped these graveyards into internationally recognizable emblems of the city​
Event Date: Thursday, Nov. 9th | 6pm | Zoom | Dr. Dan Unser | Native American Women and the Burdens of Southern History
Daniel Usner, born and raised in New Orleans, is the Holland N. McTyeire Professor of History at Vanderbilt University and current president of the Louisiana Historical Association. His books include Indians, Settlers, and Slaves in a Frontier Exchange Economy: The Lower Mississippi Valley before 1783 (University of North Carolina Press, 1992), Weaving Alliances with Other Women: Chitimacha Indian Work in the New South (University of Georgia Press, 2014), and American Indians in Early New Orleans: From Calumet to Raquette (Louisiana State University, 2018). Recently published by LSU Press, the book that Usner will be discussing for Louisiana State Museum's Second Thursday Lecture is a revised and expanded version of essays that he presented as the Walter Lynwood Fleming Lectures in Southern History at Louisiana State University in 2022. He is now working on a research project entitled "The Arts of Survival: How Basket Diplomacy Saved a Louisiana Indian Nation."