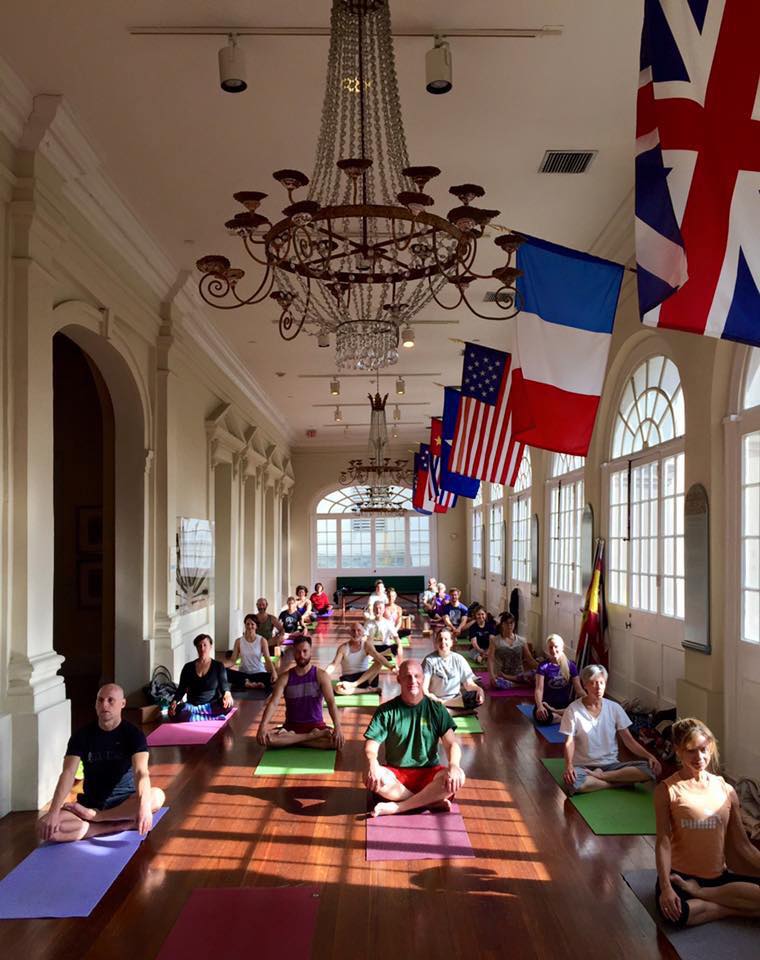 Yoga at the Cabildo
For residents and travelers at all levels of practice, Yoga at the Cabildo is set in a light-filled gallery of one of the city's most beautiful and historic buildings. Note that classes are currently held at the Presbytere at 751 Chartres Street, on the other side of St. Louis Cathedral from the Cabildo.
Saturdays
8:15 a.m.
Cost: $20 per class, $10 per class for FOC members.
Visit http://www.facebook.com/yogaatthecabildo for more information, or contact teacher Nina Boasso at 985-373-2298.
Refund Policy: Tickets are not refunded for missed classes, we are happy to reschedule your tickets to a different date.