FOC 2017-2018 Film Series
Old U.S. Mint Performance Space, 400 Esplanade Ave.
Screenings at 5:30 p.m. & 7:00 p.m. (7 p.m. films will have commentary)
The Friends of Cabildo Film Series will bring some of the best films and documentaries that highlight New Orleans and Louisiana people, places and culture. Join us for an educational experience in the Old U.S. Mint's 3rd Floor Performance Hall. Single film tickets: $15 General Admission, $12.50 FOC/LMF Members. Series Package: $65 General Admission, $57.50 FOC Members.

November 8: Cajun Heart
January 10: Gleason
February 28: Big Charity: The Death of America's Oldest Hospital
April 26: 1970 Jazz Fest Movies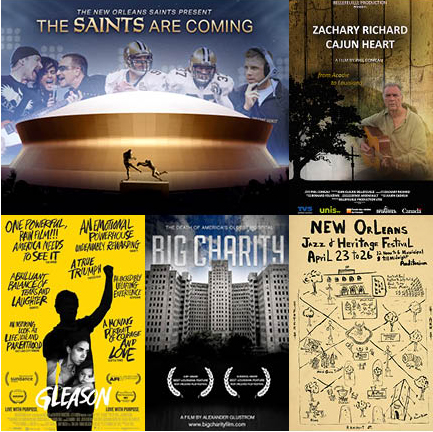 FOC 2017-2018 Concert Series
Old U.S. Mint | 400 Esplanade Ave.
All concerts begin at 7:00 p.m.
Created in 2013, the Friends of the Cabildo Concert Series has brought together some of the best musicians from New Orleans and Louisiana to perform and archive their music for the Louisiana State Museum's music collection. Join us for a unique musical experience at the intimate 150-seat, state of the art Old U.S. Mint 3rd Floor Performance Hall. Single concert tickets: $25 General Admission, FOC/LMF Members: $20. Series Tickets: $150 General Admission, FOC/LMF Members: $120. A cash bar will be available at all concerts.
October 6: Deacon John & the Ivories
October 27: Walter 'Wolfman' Washington
November 17: Kristin Diable
December 15: Sonny Landreth
January 19: Marcia Ball
March 16: Beausoleil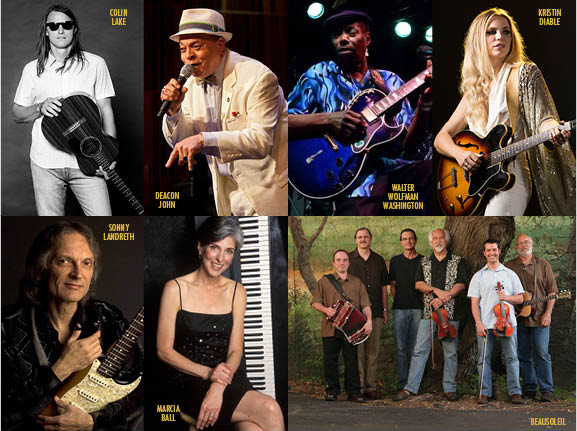 Music & Dance in 19th Century New Orleans
Friday, September 22nd, 2 p.m.
Tickets: $20 Members | $25 General Admission
Departure Point: In front of the Cabildo (by the Spanish cannon)
New Orleans was the first city in America to have opera. In fact, New Orleans had two full time, professional opera companies before any other city in America had its first professional opera company. In the beginning of the 19th century operas would premier here in New Orleans before they showed in New York. In 1835 we built the largest and most extravagant theater in the United States. And it is the same city that gave birth to jazz in the mid-1890s. It is an amazing story, and an amazing century. This tour takes you through the development of the French Opera and its golden years between 1842 and the Civil War. It also describes the rich concert life of the city, and our passion for dance. And you will see where the first Quadroon Ball were held, and learn the truth instead of the myth. Ever wonder where New Orleans got its fascination with brass music? Ever wonder why jazz started here? Or how it developed? This tour answers those questions, and explores the rich culture of the city during a remarkable century.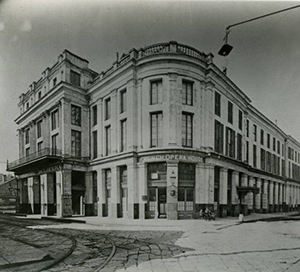 New Orleans Jazz
Saturday, September 23rd, 10 a.m.
Tickets: $20 Members | $25 General Admission
Departure Point: Old U.S. Mint (Esplanade Avenue gates)
This tour starts with the birth of Louis Armstrong in Black Storyville in 1901, and explores what influenced him during the early years of jazz. Then we explore how jazz continued to develop in New Orleans after Louis left in 1922. We will focus on the New Orleans jazz men and women who stayed in the city and continued to play here. This will include the "revival" of jazz in the 1940's, the advent of Preservation Hall in the 1960's, and will bring us all the way to the present. This tour combines several important, historical sites like George Lewis' home, Preservation Hall, and the George H. Buck Foundation (the largest catalog of authentic jazz in the world) with a great playlist. The tour includes tunes from Louis Armstrong's early recordings, recordings from New Orleans jazz greats from the past, and tunes from some of our greats that are alive and swinging in New Orleans.
New Orleans Rhythm & Blues
Saturday, September 30th, 10 a.m.
Tickets: $20 Members | $25 General Admission
Departure Point: Corner of Royal & St. Phillip streets (McDonogh #15 corner)
Between 1947 and 1965 Cosimo Matassa recorded 250 national charting singles, including 21 gold records in his three different recording studios in the French Quarter. This tour visits all three former studios and enjoy a huge playlist of best New Orleans rhythm and blues hits. Great history, great stories and wonderful tunes. Everything from Good Rockin' Tonight by Roy Brown in 1947, to Tutti Frutti by Little Richard in 1955, to Tell It Like It Is by Aaron Neville in 1966. And, of course, lots of Fats Domino and Allen Toussaint. We'll explore how R&B developed in New Orleans, and follow Cosimo's career, all the way to the Matassa Market, the family business on Dauphine Street where he retired in the 1980s. Matassa was inducted into the Rock and Roll Hall of Fame in 2012, and his first studio, the J&M Music Shop, on Rampart Street is the 11th historic American rock 'n' roll landmark.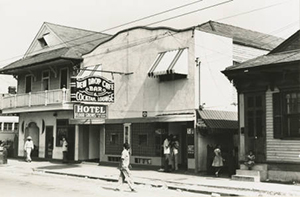 Irish Channel Tour

Saturday, November 18th at 10 a.m.
Tickets: $20 Members | $25 General Admission
Departure Point: St. Vincent's Guest House (1507 Magazine St.)
Most New Orleanians have enjoyed a sloppy roast beef poboy at a legendary Irish bar off Magazine Street, or caught cabbages, potatoes and carrots at the annual St. Patrick's Day Parade. But not everyone has stopped to consider the history of the immigrant populations who lived and worked near the docks along the Mississippi River, their culture and traditions forming the foundation of the area we now know as the Irish Channel. The Friends of the Cabildo's Irish Channel Tour explores this diverse home of working class immigrants, natives and free people of color. From famous churches to Irish bars, unique architecture, famous historic figures and notable festivals, the Irish Channel Tour reveals the many facets of this neighborhood beloved by locals and visitors alike.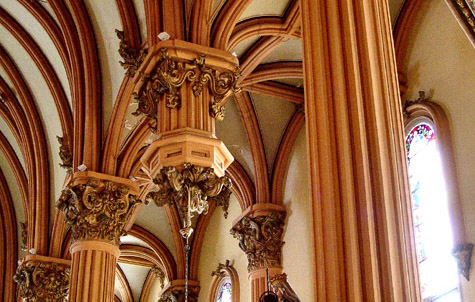 Creole Neighborhoods Tour
Tickets: $20 Members | $25 General Admission
Departure Point: Old U.S. Mint (Esplanade Avenue gates)
Did you know that New Orleans used to have streets named "Love," "Craps," and "Good Children?" These fanciful names were designated by the colorful Bernard de Marigny when he subdivided his plantation in the early 1800s to form the city's first primarily residential subdivision, Faubourg Marigny. Join us as we explore this fascinating area adjacent to the French Quarter. Listed on the National Register of Historic Places, and a city-designated historic district, Faubourg Marigny has many well-preserved nineteenth century Creole cottages, a style popular with immigrants from Saint-Domingue, Creoles and free people of color who flocked to the new faubourg. We will also tour Esplanade Avenue, originally the site of fortifications built by the French and Spanish colonial governments, was transformed after the Louisiana Purchase to a grand European-style boulevard with palatial townhouses and mansions flanking a wide neutral ground with stately live oaks.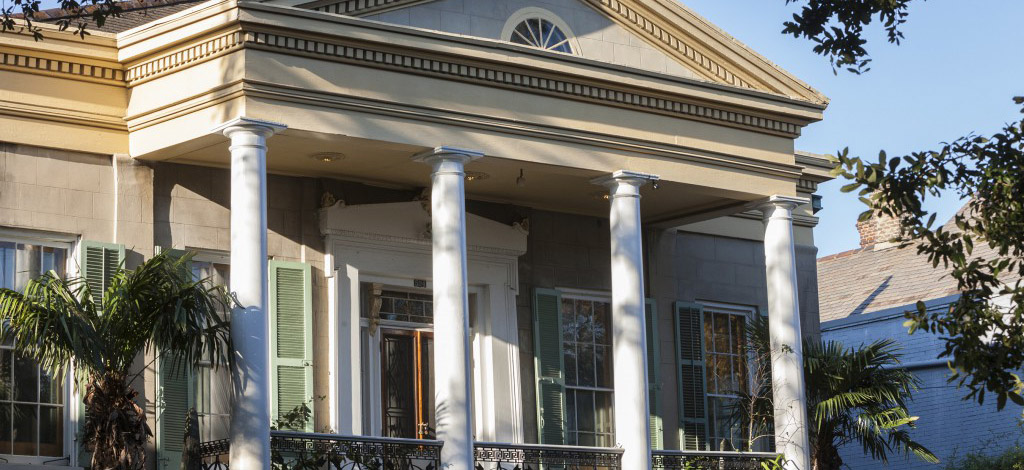 Battle of New Orleans Tour

Tickets: $20 Members | $25 General Admission
Departure Point: Old U.S. Mint (Esplanade Avenue gates)
The Battle of New Orleans was a defining event in America's national identity. The Friends of the Cabildo Battle of New Orleans tour offers a fascinating look at the battle away from the battlefield, from lost locations of forts that protected the city, to Jackson's headquarters, to events in the French Quarter related to the unfolding battle. First developed for the Bicentennial of the Battle of New Orleans, the tour continues to draw historians, locals and guests for a unique perspective on this turning point in American history.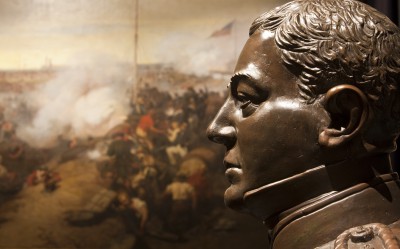 Ghostly Gallivant Tours & Silent Auction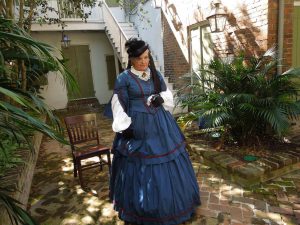 Tours: October 28-29th
1850 House Museum Store (523 St. Ann Street)
Tickets: $25 G.A., Members $20, Students/Seniors $15
Times: 10 a.m. – 3 p.m. (every 30 minutes)
For over 30 years, the Friends have leads guests on a haunting and hilarious tours of the French Quarter. Ghosts, such as Jean Laffite, Earl Long and the Baroness Pontalba, may all be happened upon in French Quarter buildings and courtyards.
Online Auction is available beginning October 1st.
Second Thursday Lecture Series
6-8 p.m. | Old U.S. Mint, 400 Esplanade Ave.
October 12: 125th Anniversary of Plessy vs. Ferguson — Keith Plessy & Phoebe Ferguson
November 9: "Renato Beluche's Decisive Role in the Independence of the Americas" — Thais Solano
In the midst of celebrating the 300th anniversary of the crescent city, this is an opportunity to pay tribute to a brave New Orlenian who was not only instrumental in the Battle of New Orleans but who also contributed to the quest for Independence in Colombia, Venezuela, Ecuador and Mexico from Spanish rule. Adventurer, hero, lover and privateer, he is considered to be one of the Independence Heroes in Latin America, born in the French Quarter of New Orleans, his name was Renato Beluche; and this is a brief story of his life, lived to the fullest.
Admission is free and open to the public. For more information, contact 504.523.3939.
Yoga at the Cabildo
Designed for all levels of practice, for travelers and residents alike, Yoga at the Cabildo is set in a light-filled gallery of one of the city's most beautiful and historic buildings.
Tuesday, Thursdays, Saturdays
8:30am to 9:30am Cabildo 2nd-Floor Gallery
$15 Donation (includes admission to Cabildo Museum) $10 FOC/LMF members
Mats are provided