Friends of the Cabildo Calendar of Events
FOC Concert Series 2018-2019 Season
November 16th | Charlie Hunter
January 25th | Sonny Landreth
February 15th | Cha Wa
March 15th | Deacon John & the Ivories
May 1 | Sweet Crude
All Concerts 7 p.m., Doors 6:30 p.m.
Tickets: $20 Members, $25 General Admission 
Created in 2013, the Friends of the Cabildo Concert Series has brought together some of the best musicians from New Orleans and Louisiana to perform and archive music for the Louisiana State Museum's Music Collection. Join us for a unique musical experience at the intimate 150-seat, state of the art New Orleans Jazz Museum 3rd Floor Performance Hall.
FOC Film Series
December 12th | Forever Waves (Musician and Actor from the Film will be on hand for the discussion)
January 16th | Piano Players (LSM Jazz Curator will be on hand for the discussion)
March 20th | Big Charity: Death of America's Oldest Hospital (Former Employees of Charity will on hand for the discussion)
April 25th | 1970 Jazz Fest Films
All Films are shown at 5:30 & 7 p.m. (Discussion w/Vivian Norris after 7pm Showings)
Tickets: $10 Members, $15 G.A.

The Friends of the Cabildo Film Series will bring some of the best films and documentaries that highlight New Orleans and Louisiana people, places and culture. Join us for an educational movie-watching experience in the New Orleans Jazz Museum's 3rd Floor Performance Hall. Dr. Vivian Norris a filmmaker (Obama Mama) and adjunct professor at Tulane University will lead discussions after all 7 p.m. showings.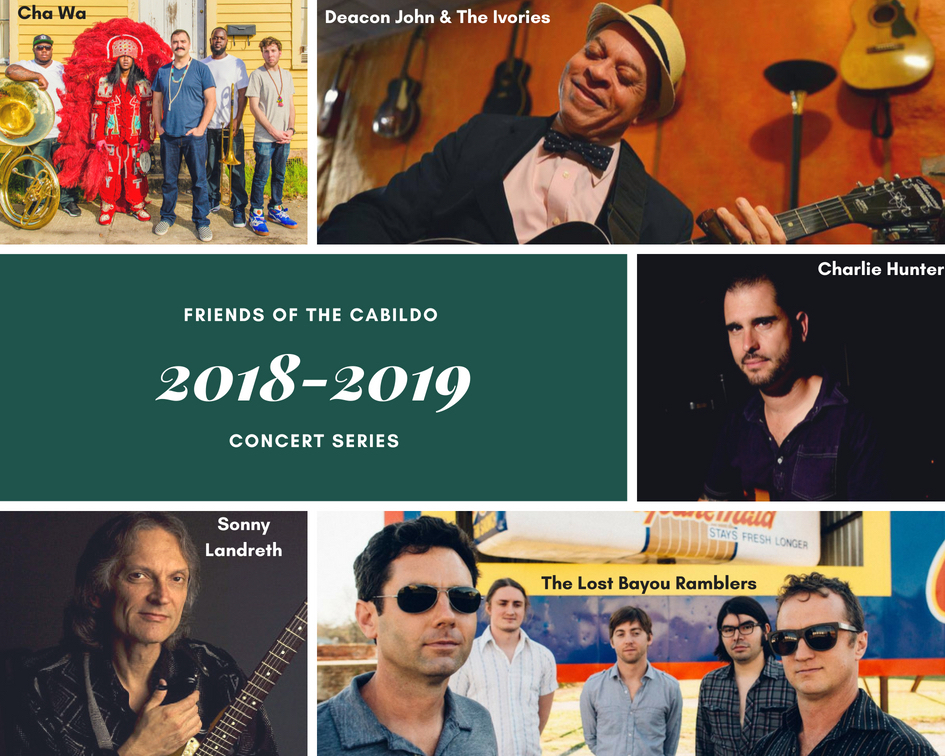 Hidden Treasures: Gay Carnival Edition 
Wednesday, November 14th
Times: 6 p.m. & 7 p.m. Presentations
Location: 1000 Chartres Street
Tickets: $20 Members, $25 General Admission
On Wednesday, November 14th the Louisiana State Museum will open a behind the scenes preview of its first-of-its-kind exhibition on the fascinating and often hidden history of gay carnival with two presentation of Hidden Treasures: Gay Carnival Edition. Gay krewes began emerging in secret in the 1950s and slowly grew in number until there were over a dozen active krewes in the mid-1980s. However, the onset of HIV/AIDS and the struggling economy took its toll on both the gay community and the gay krewes until by the early 1990s there were only four krewes left.
Happily today the gay krewes are thriving and even growing in number, providing an outlet for the extraordinary creativity of its members along with their commitment to continue this important tradition.
To share the abundance of artifacts that have recently come to light, the Louisiana State Museum will open the exhibition "Grand Illusions: The History and Artistry of Gay Carnival" in the Presbytère in June 2019.  The Hidden Treasures: Gay Carnival Edition presentations will serve as a sneak peek of the exhibit. Seating is limited to 20 people for each presentation and once sold out there are no extra seats so don't miss out on this event.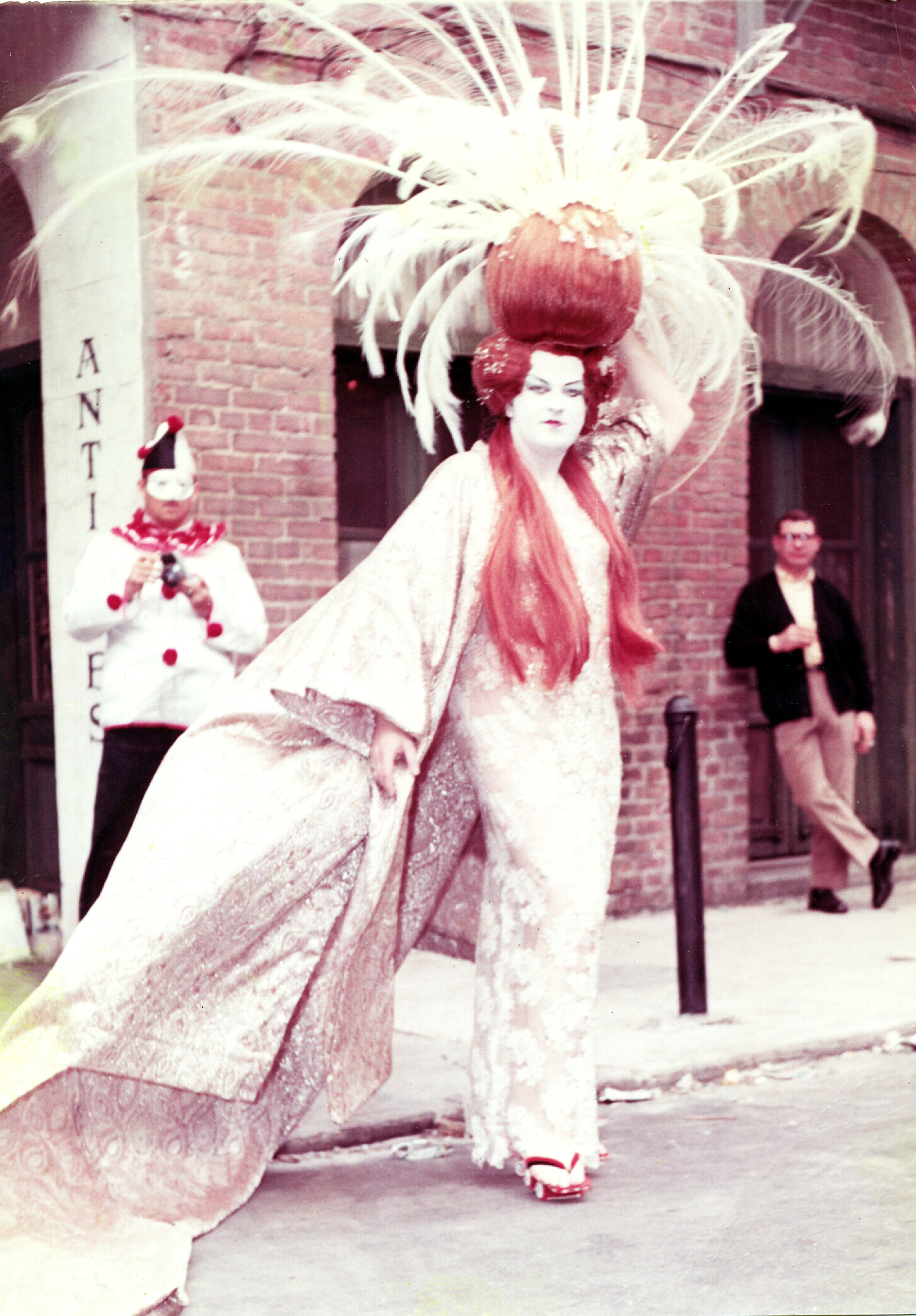 FOC Annual Symposium
300 Years of Women's Influence on New Orleans 
Friday-Saturday: December 7th – 8th
Friday: 6:30 p.m. – Keynote: Dr. Rachel Devlin
Saturday: 9 a.m. – 4:00 p.m.
All Talks at the Louisiana Endowment for the Humanities Auditorium (938 Lafayette Street)
Tickets: $75 Members, $85 General Admission 
Our fifth annual symposium will explore the progression of women's influence in New Orleans from the early 18th century colonial era over the ensuing 300 years, spanning the arrival of the Filles a la Cassette to the impact of United State Representative Lindy Boggs in our nations capitol. Two days of experts will address the pivotal role women have played in promoting social justice during the Civil Rights Movement, providing educational opportunities for women and people of color, and confronting the issues of poverty.
Schedule of Events
Friday Keynote: Dr. Rachel Devlin (Rutgers University) – 6:30 p.m., reception to follow
"A Girl Stands in the Door: The Generation of Young Women Who Desegregated America's Schools"
Saturday: Registration from 9 a.m.- 9:30 a.m.
9:30 a.m.: Dr. Virginia Gould – Tulane University "Bienville's Brides: Virgins or Prostitutes in French Colonial Louisiana
10:45 a.m.: Dr. Emilie Leumas – Archdiocese of New Orleans "One Heart, One Soul: The Life and Legacy of Henriette Delille
1 p.m.: Dr. Shalene Sinegal-Decuir – Xavier University of Louisiana "Katherine Drexel: The Heiress Who Became A Saint"
2:10 p.m.: Dr. Shannon Frystak – East Stroudsburg University of Pennsylvania "Hardly the Southern Lady: New Orleans' Female Civil Rights Activist"
3:15 p.m.: Dr. Pamela Tyler – University of Southern Mississippi "Sweet & Shrewd: The Complex Career of Lindy Boggs"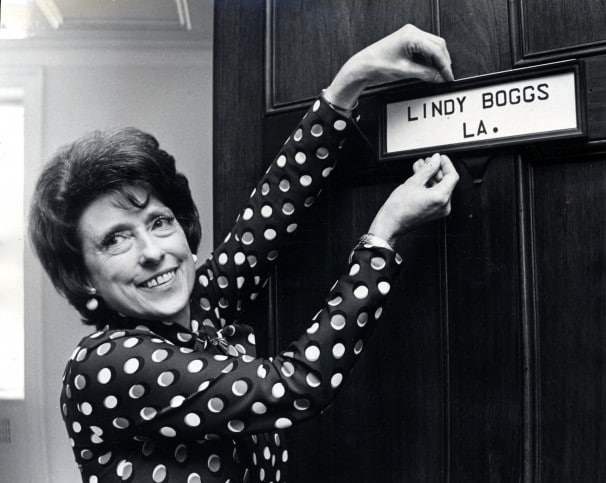 2018 Creole Christmas Home Tour
December 27-29, 10am – 4pm (Final Tickets Sold at 3pm)
Tickets: $20 Members, $25, GA, $15 (Seniors, Students up to 22), Under 12 Free
Take a festive stroll through the French Quarter with Friends of the Cabildo and visit five historic houses dressed in Creole Christmas decorations, followed by the Creole Christmas story and refreshments. Self-guided tours begin at the 1850 House Museum Store.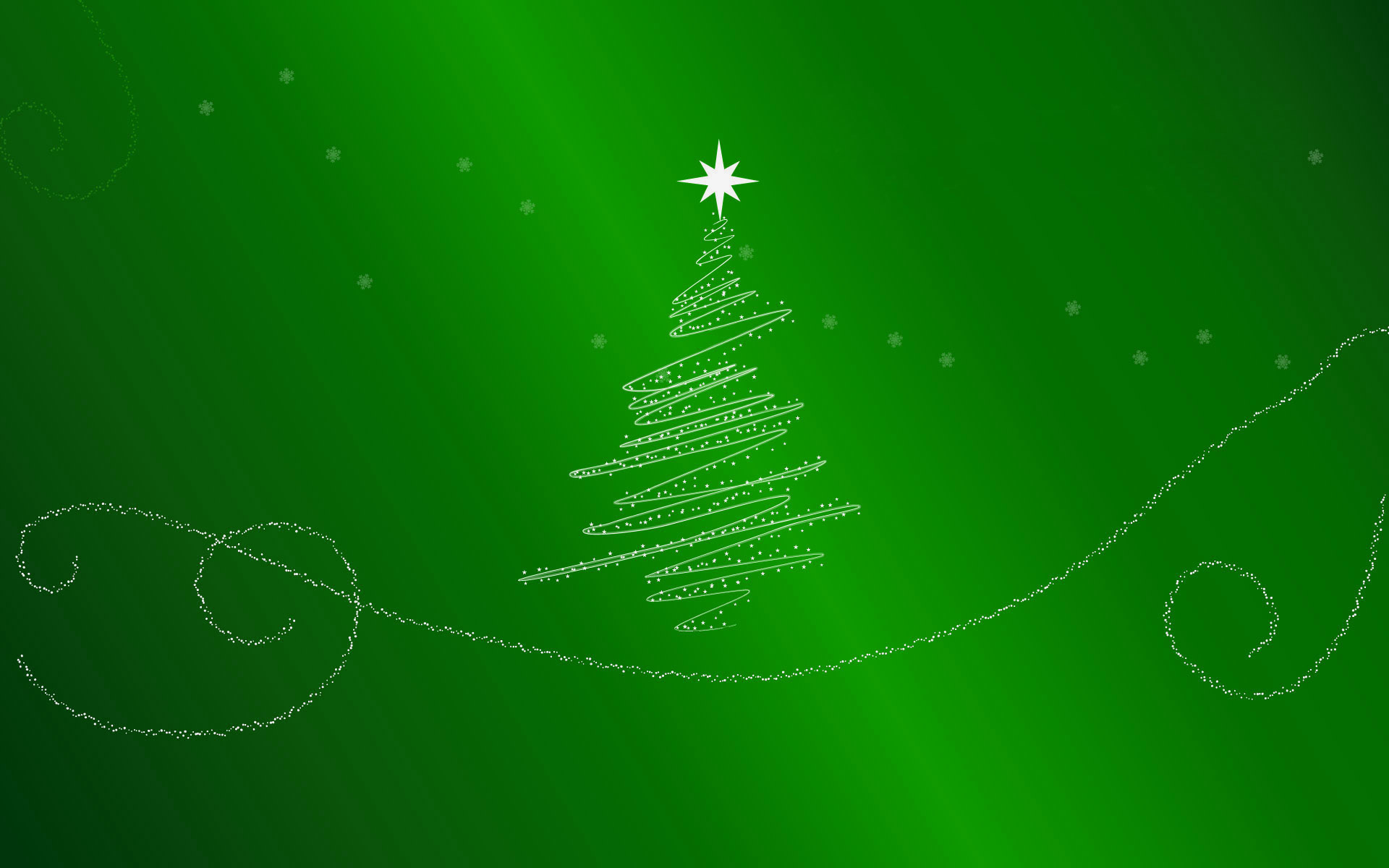 Neighborhood & Cultural Tours
Battle of New Orleans Tour

Saturday: November 10th (11am), Sunday: December 9th (11AM), 2.5 hour Tour
Tickets: $20 Members | $25 General Admission
Departure Point: 1850 House Museum Store (523 St. Ann Street)
The Battle of New Orleans was a defining event in America's national identity. The Friends of the Cabildo Battle of New Orleans Tour offers a fascinating look at the battle away from the battlefield, from lost locations of forts that protected the city, to Jackson's headquarters, to events in the French Quarter related to the unfolding battle. First developed for the Bicentennial of the Battle of New Orleans (2015) the tour continues to draw historians, locals and tourist for a unique perspective on this turning point in American history.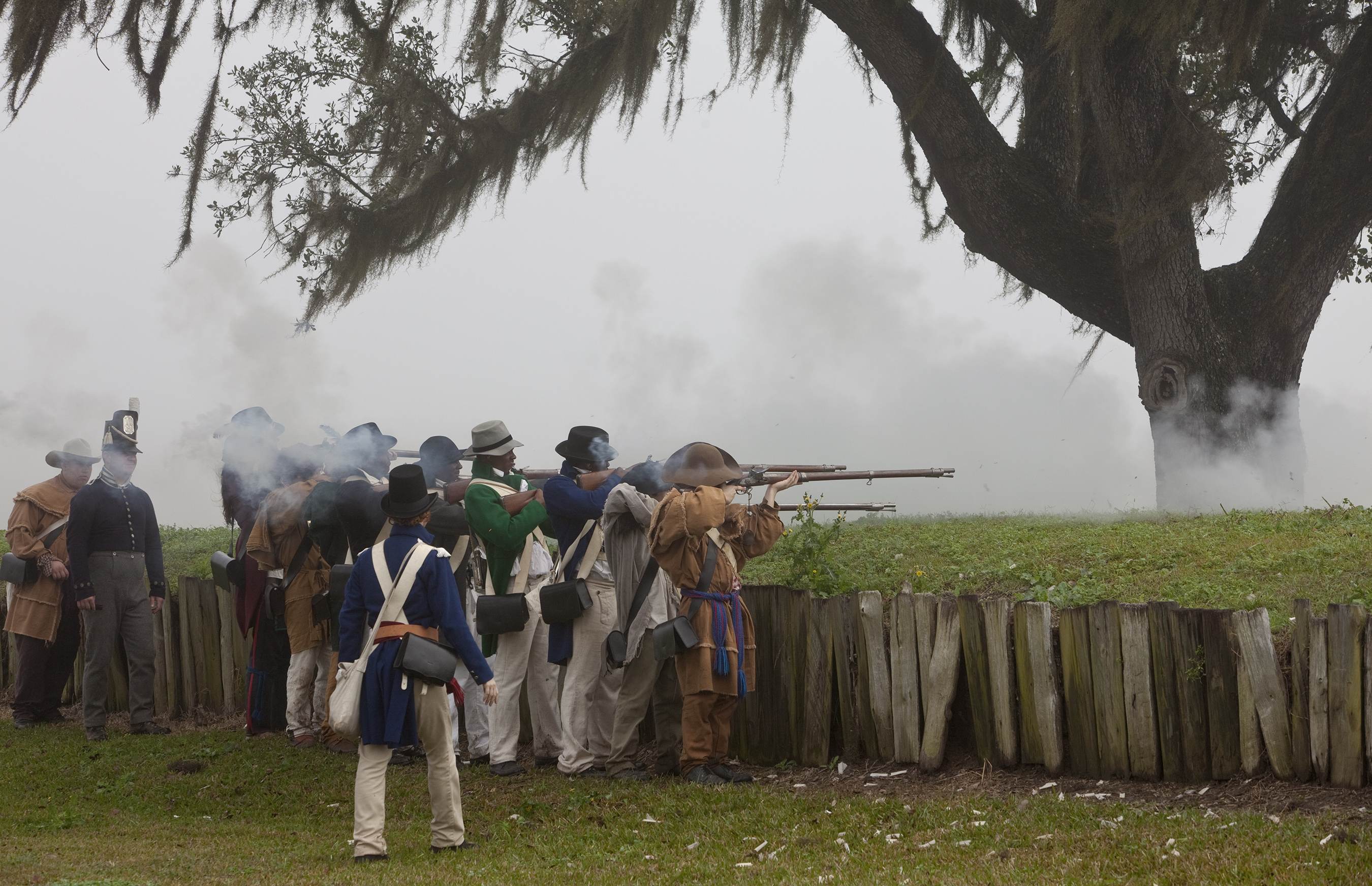 Irish Channel Tour

Saturday: November 17th (10am)
Tickets: $20 Members | $25 General Admission
Departure Point: Sophie B. Wright Park (Intersection of Magazine & St. Andrews Street)
Most New Orleanians have enjoyed a sloppy roast beef poboy at a legendary Irish bar off Magazine Street, or caught cabbages, potatoes and carrots at the annual St. Patrick's Day Parade. But not everyone has stopped to consider the history of the immigrant populations who lived and worked near the docks along the Mississippi River, their culture and traditions forming the foundation of the area we now know as the Irish Channel. The Friends of the Cabildo's Irish Channel Tour explores this diverse home of working class immigrants, natives and free people of color. From famous churches to Irish bars, unique architecture, famous historic figures and notable festivals, the Irish Channel Tour reveals the many facets of this neighborhood beloved by locals and visitors alike.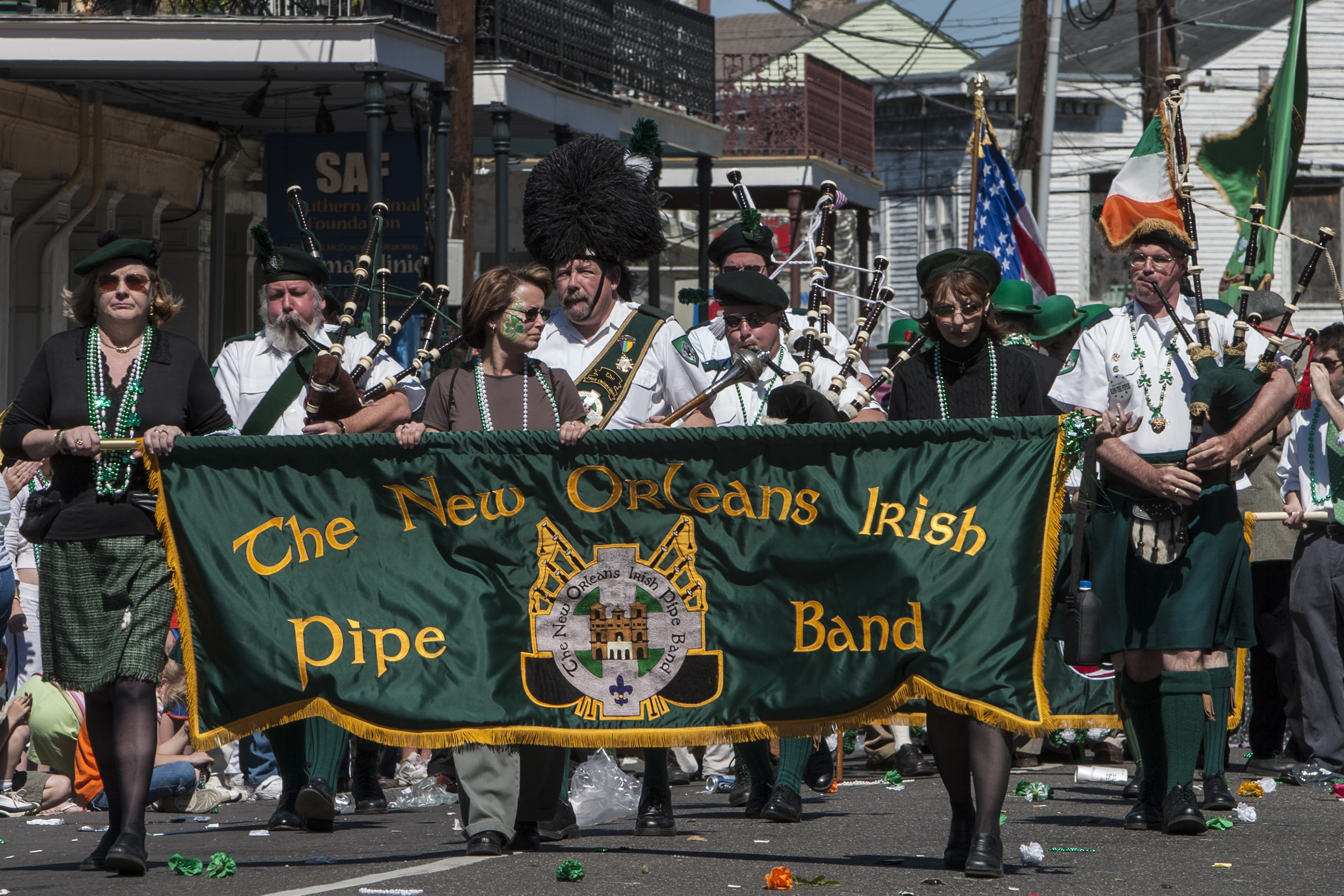 Faubourg Marigny Tour

Tuesday: November 13th (10am)
Tickets: $20 Members | $25 General Admission
Departure Point: New Orleans Jazz Museum at the Old U.S. Mint (Esplanade Gates Entrance)
Faubourg Marigny was one of the City's earliest suburbs, located immediately downriver from the Vieux Carré on land subdivided from the plantation of Bernard Marigny de Mandeville, one of New Orleans most colorful historical figures. Today, the Marigny is listed on the National Register of Historic Places and is a city-designated historic district, due to its preservation of Creole cottages and many ornamented shotgun dwellings.
Initially, Esplanade Avenue was designated by the French as a commons. In later years, both the French and Spanish built fortifications there. After the Louisiana Purchase, grand townhouses and mansions were built on this European style boulevard.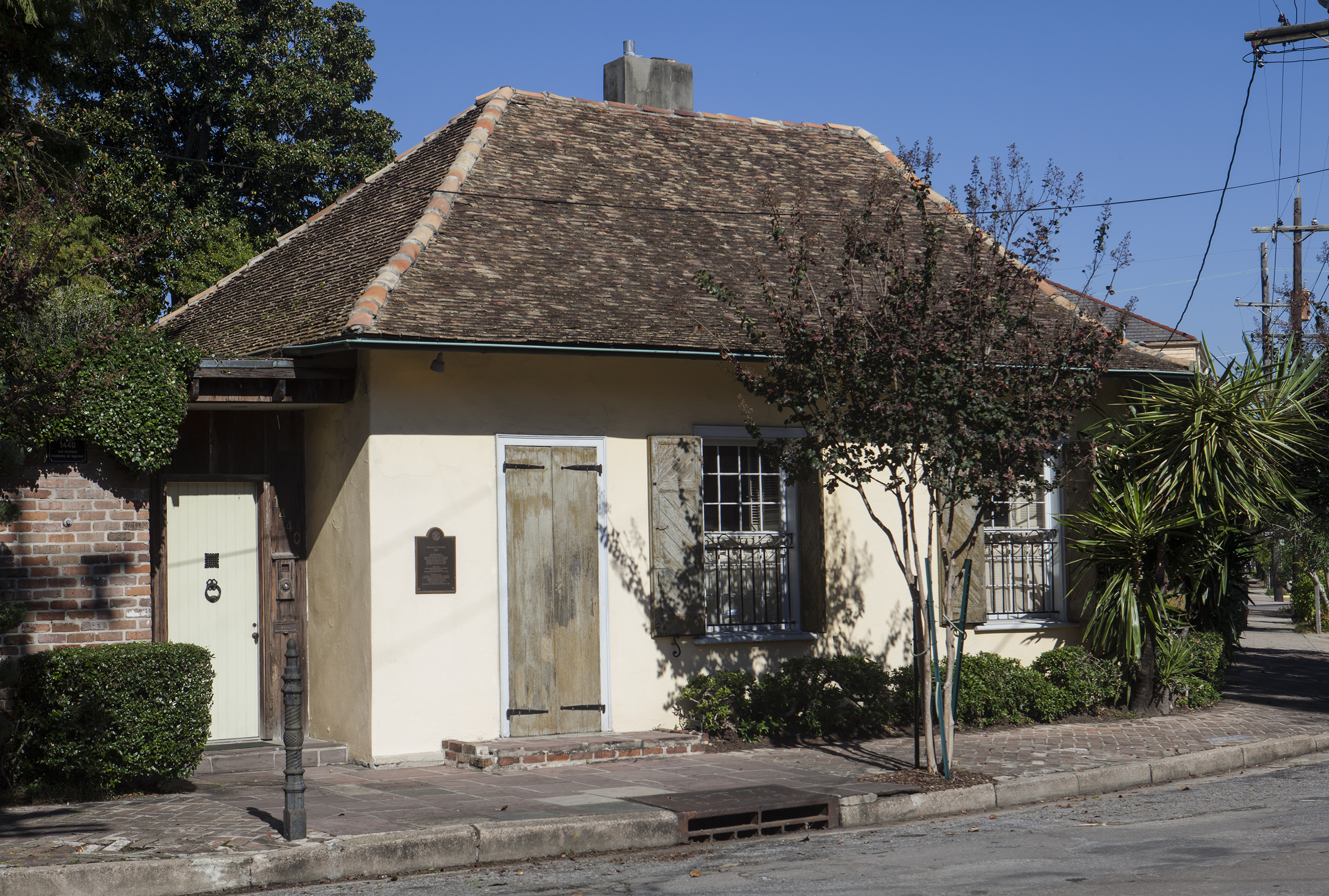 New Orleans Rhythm & Blues Tour
Friday: November 23rd (3PM)
Tickets: $20 Members | $25 General Admission
Departure Point: Corner of Royal & St. Philip Streets (across from CC's Coffee House)
Between 1947 and 1965 Cosimo Matassa recorded 250 national charting singles, including 21 gold records in his three different recording studios in the French Quarter. This tour visits all three former studios and enjoys a huge playlist of the best rhythm and blues hits. Great history, great stories and wonderful tunes. Everything from "Good Rockin' Tonight" by Roy Brown in 1947, to "Tutti Frutti" by Little Richard in 1955, to "Tell It Like It is" by Aaron Neville in 1966. And, of course, lots of Fats Domino and Allen Toussaint. We'll explore how R&B developed in New Orleans, and follow Cosimo's career, all the way to the Matassa Market, the family business on Dauphine Street where he retired in the 1980s. Matassa was inducted into the Rock and Roll Hall of Fame in 2012, and his J&M Music Shop on Rampart Street, is the 11th historic American Rock 'n' Roll landmark.
New Orleans Jazz Tour

Saturday: November 24th (10am)
Tickets: $20 Members | $25 General Admission
Departure Point: New Orleans Jazz Museum at the Old U.S. Mint (Esplanade Avenue Outside Gate Entrance)
This tour starts with the birth of Louis Armstrong in Black Storyville in 1901, and explores what influenced him during the early years of jazz. Then we explore how jazz continued to develop in New Orleans after Louis left in 1922.  We will focus on the New Orleans jazz men and women who stayed in the city and continued to play here.  This will include the "Revival" of jazz in the 1940's, the advent of Preservation Hall in the 1960's, and will bring us all the way to the present.  This tour combines several important, historical sites like George Lewis' home, Preservation Hall, and the George H. Buck Foundation (the largest catalog of authentic jazz in the world) with a great play list.  We include tunes from Louis Armstrong's early recordings, recordings from New Orleans jazz greats from the past, and tunes from some of our greats that are alive and swinging in New Orleans.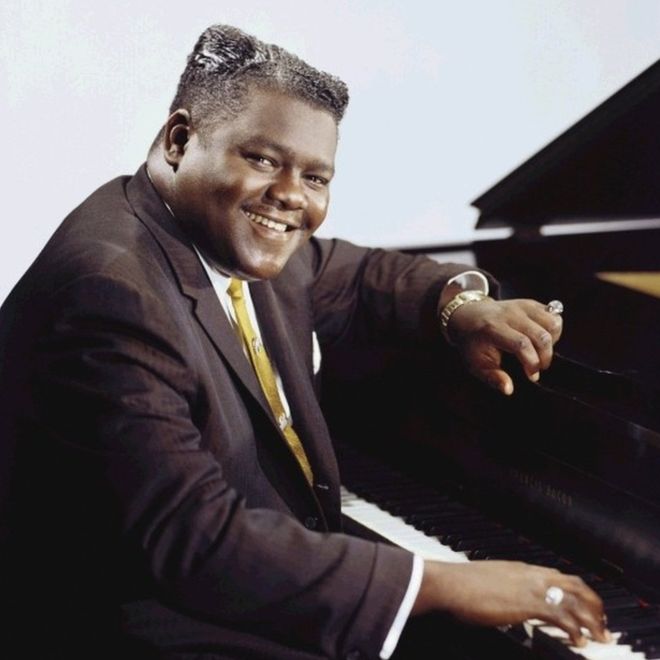 Second Thursday Lecture Series
New Orleans Jazz Museum at the Old U.S. Mint, 400 Esplanade Ave.
November 8 (2PM): "Digest of the Civil Laws Now in Force in the Territory of Orleans, 1804-1808" – Jacques Royal
December 13 (6PM): "The Incomparable Magazine Street" – John Magill
Admission is free and open to the public. For more information, contact 504.523.3939.
Yoga at the Cabildo
Designed for all levels of practice, for travelers and residents alike, Yoga at the Cabildo is set in a light-filled gallery of one of the city's most beautiful and historic buildings. Due to exhibit construction at the Cabildo all classes will be at the Presbytere (751 Chartres Street). The building opposite side of the cathedral from the Cabildo.
Tuesday, Thursdays, Saturdays
8:30am to 9:30am at the Presbytere
$15 Donation (includes admission to Cabildo Museum) $10 FOC/LMF members
Mats are provided