Friends of the Cabildo Concert Series
Located at the Old U.S. Mint's 3rd Floor Performance Space, the 150-person venue hosts some of the most intimate concerts in the City of New Orleans and with some of the best musicians around. For the 2016-20117 season, the Friends will host five concerts at the Mint and will feature Rock, Folk, Blues and Zydeco.
Tickets are always limited for these shows so don't miss out on these exciting concerts as these musicians are recorded for the Louisiana State Museum Archives. All concerts are at 7 p.m. and doors open at 6:30 p.m.
Individual Concert Tickets: $20 FOC/LMF Members, $25 G.A.
New Orleans Music History Tour
Saturdays, March 25th, April 22nd, May 27th: 10 a.m.
Tickets $20 Members/$25 General Admission
Departure Point: Old U.S. Mint (Barracks Entrance, across from LA Pizza Kitchen)
Experience the storied history of New Orleans music with the FOC's New Orleans Music History Tour. Begin at the Old U.S. Mint and travel throughout the French Quarter, hear stories and visit locations that have defined the New Orleans music scene for over 100 years. Musicians such as Louis Armstrong, Sidney Bechet, George Lewis and Danny Barker will be discussed as well as famous music venues such as Preservation Hall and the Palm Court Jazz Club.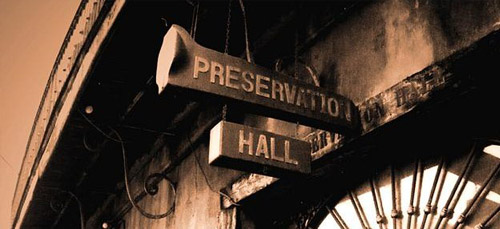 Irish Channel Tour
Saturdays, March 25th, May 20th, 10 a.m.
Tickets $20 Members/$25 General Admission
Departure Point: St. Vincent's Guest House
(1507 Magazine Street)
Most New Orleanians have enjoyed a sloppy roast beef poboy at a legendary Irish bar off Magazine Street, or caught cabbages, potatoes and carrots at the annual St. Patrick's Day Parade. But not everyone has stopped to consider the history of the immigrant populations who lived and worked near the docks along the Mississippi River, their culture and traditions forming the foundation of the area we now know as the Irish Channel. The Friends of the Cabildo's Irish Channel Tour explores this diverse home of working class immigrants, natives and free people of color. From famous churches to Irish bars, unique architecture, famous historic figures and notable festivals, the Irish Channel Tour reveals the many facets of this neighborhood beloved by locals and visitors alike.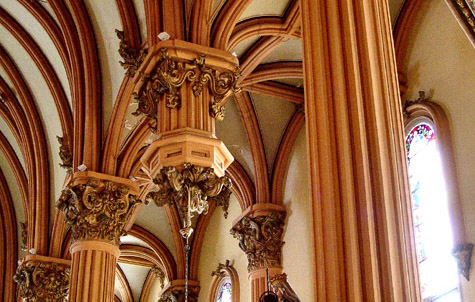 Creole Neighborhoods Tour
Wednesdays, April 5th, May 3rd, 10 a.m.
Tickets $20 Members/$25 General Admission
Departure Point: Old U.S. Mint(Esplanade Avenue Gates)
Faubourg Marigny was one of the City's earliest suburbs, located immediately downriver from the Vieux Carré on land subdivided from the plantation of Bernard Marigny de Mandeville, one of New Orleans most colorful historical figures. Today, the Marigny is listed on the National Register of Historic Places and is a city-designated historic district, due to its preservation of Creole cottages and many ornamented shotgun dwellings. Initially, Esplanade Avenue was designated by the French as a commons. In later years, both the French and Spanish built fortifications there. After the Louisiana Purchase, grand townhouses and mansions were built on this European style boulevard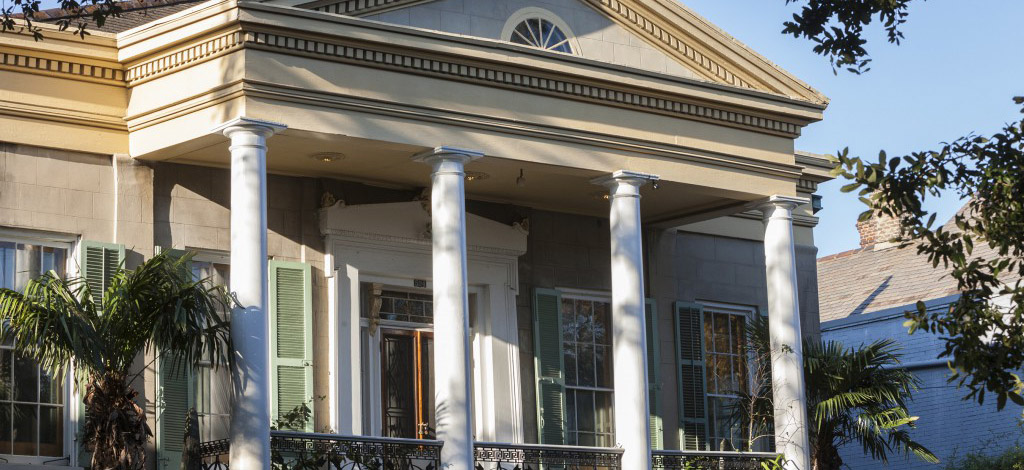 Battle of New Orleans Tour
Saturdays, April 15th, May 20th, 10 a.m.
Tour run time: 150 Minutes
Tickets $20 Members/$25 General Admission
Departure Point: Old U.S. Mint (Barracks Street gate, across from the Louisiana Pizza Kitchen)
The Battle of New Orleans was a defining event in America's national identity. The Friends of the Cabildo Battle of New Orleans tour offers a fascinating look at the battle away from the battlefield, from lost locations of forts that protected the city, to Jackson's headquarters, to events in the French Quarter related to the unfolding battle. First developed for the Bicentennial of the Battle of New Orleans, the tour continues to draw historians, locals, and guests for a unique perspective on this turning point in American history.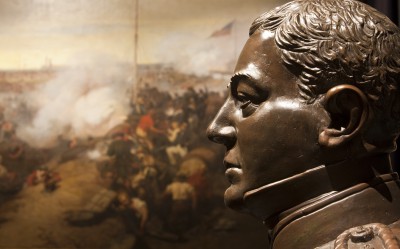 Garden District Tour (NEW)
Saturday, April 15th, 10 a.m.
Tickets $20 Members/$25 General Admission
Departure Point: 1452 Jackson Ave. (riverside corner at Prytania St.)
Most residents and visitors alike know of the Garden District as a stunning neighborhood full of Greek Revival and Italianate architecture, bounded by Jackson, St. Charles, and Louisiana avenues, and Magazine Street. But do you know who established the Garden District? What part did the NO & Carrollton Railroad play? Why do we always hear tour guides reference "Lafayette" and "Livaudais?" Discover the answers to those questions and more when exploring the Garden District with the Friends of the Cabildo. As we unveil the Garden District's incredible architecture, and the influence of culture, climate, political events, and famous figures on the area, you will see these grand residences as more than just beautiful houses; they are the enduring statements of mid-nineteenth century Americans in New Orleans.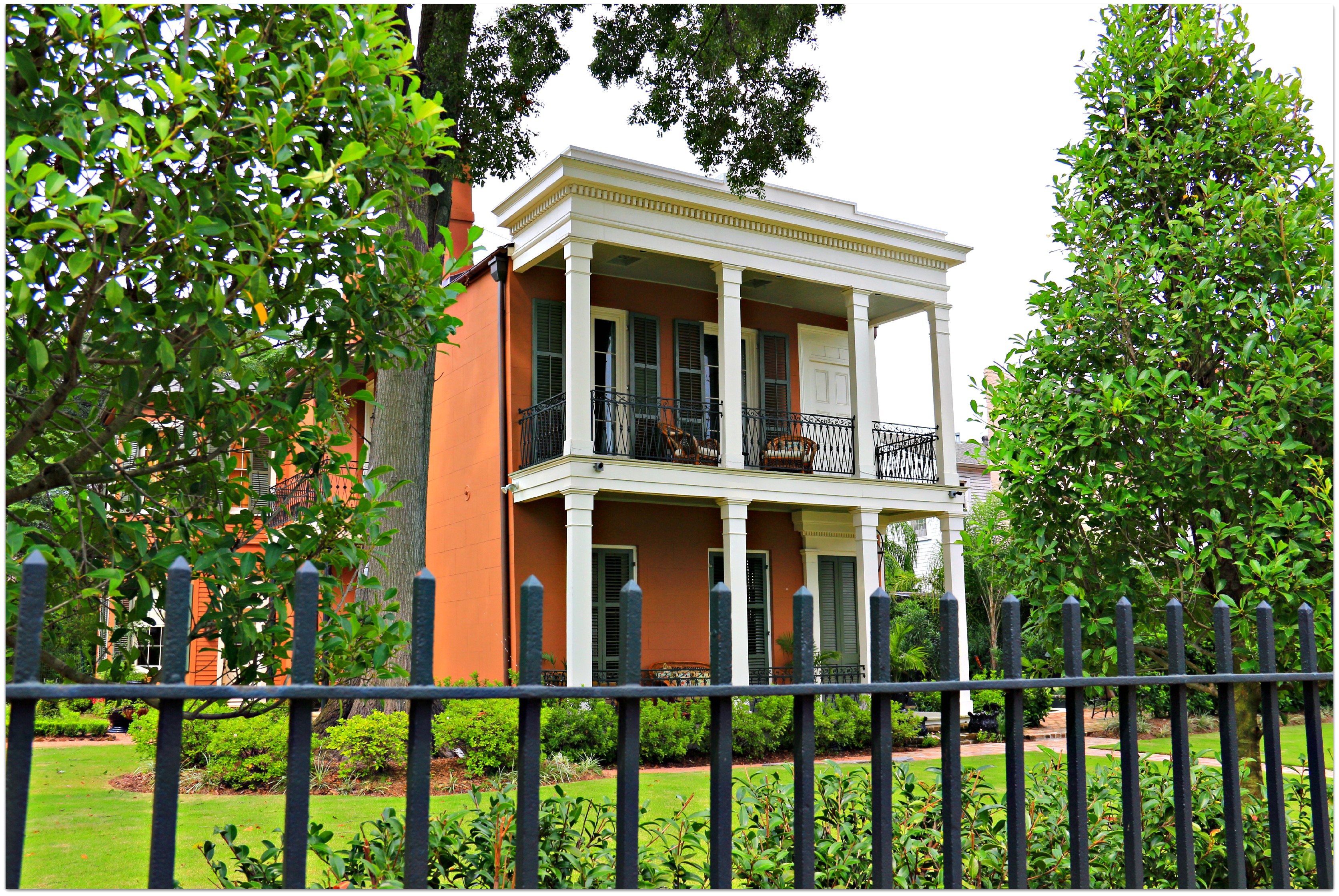 South Market District Tours
Saturday, April 22nd, 10 a.m.
Tickets $20 Members/$25 General Admission
Departure Point: Rouses, 701 Baronne St., (Corner of Girod and O'Keefe)
A booming area of revitalization at the intersection of the Central Business District, Medical District, and the sports/entertainment corridor of downtown, the South Market District is experiencing a renaissance placing it squarely in the up-and-coming areas of the city. But what was the historical significance of South Market before the construction projects? What are the stories behind the buildings being redeveloped as apartments, condominiums, hotels, and restaurants?
Join the Friends of the Cabildo as we examine the fascinating mix of adaptive reuse, historic preservation, and new construction in the "Old CBD." This one-time tour of rapidly transforming South Market will provide a unique snapshot of techniques used to resurrect this district while preserving its historic character.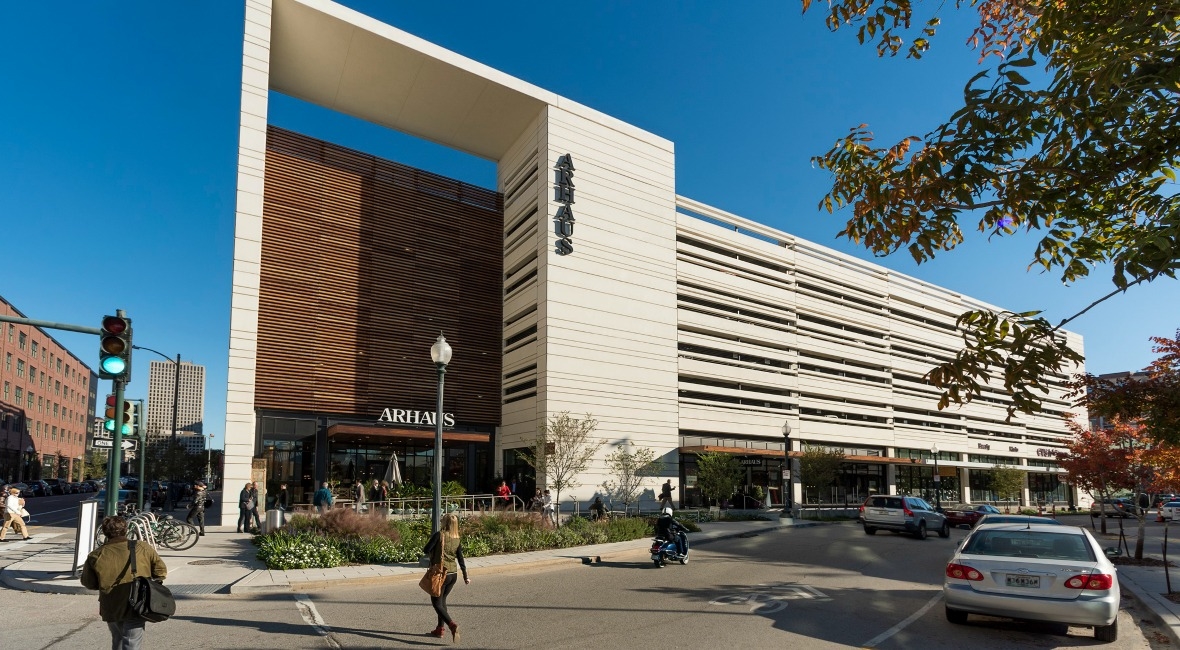 Lower Garden District Tour
Monday, May 1st, 10 a.m.
Tickets $20 Members/$25 General Admission
Departure Point: Muses Statue (Prytania and Terpsichore)
Nineteenth century residential life in New Orleans comes alive through the Friends of the Cabildo Lower Garden District Tour! The district's extensive collection of 1800s residences- primarily side hall, double-galleried homes in the Greek Revival and Italianate styles – will capture your imagination with both the romance and realities of life in these grand homes in the age before modern conveniences. Bounded by the Mississippi River Bridge, Mississippi River, Jackson Avenue and St. Charles Avenue, the Lower Garden District was developed as six different faubourgs, and it known for its many irregularly shaped parks. You will gain a new understanding of the history and culture of the area through a review of its architecture, geography and famous residents.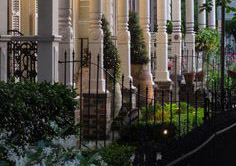 Treme Cultural Tour
Wednesday, May 3rd, 10 a.m.
Tickets $20 Members/$25 General Admission
Departure Point: Basin Street Station, 501 Basin Street
This walking tour of Treme provides a rich, detailed perspective on one of the city's oldest and most storied neighborhoods. Originally known as "back of town," the old Creole feel of Treme makes it easy to imagine the early 1800s multicultural community formed by immigrants, free people of color, and refugees from Saint-Domingue. An important center of the city's African-American and Creole culture, Treme is the cherished home of fourth and fifth generation residents who strive to maintain the area's cultural and social traditions. We will trace the origin and development of Treme through the amazing nineteenth century architecture (including Creole cottages, townhouses, and shotgun houses), geography, and urban influences dating from the subdivision of this land by Claude Treme in the 1790s to the present day.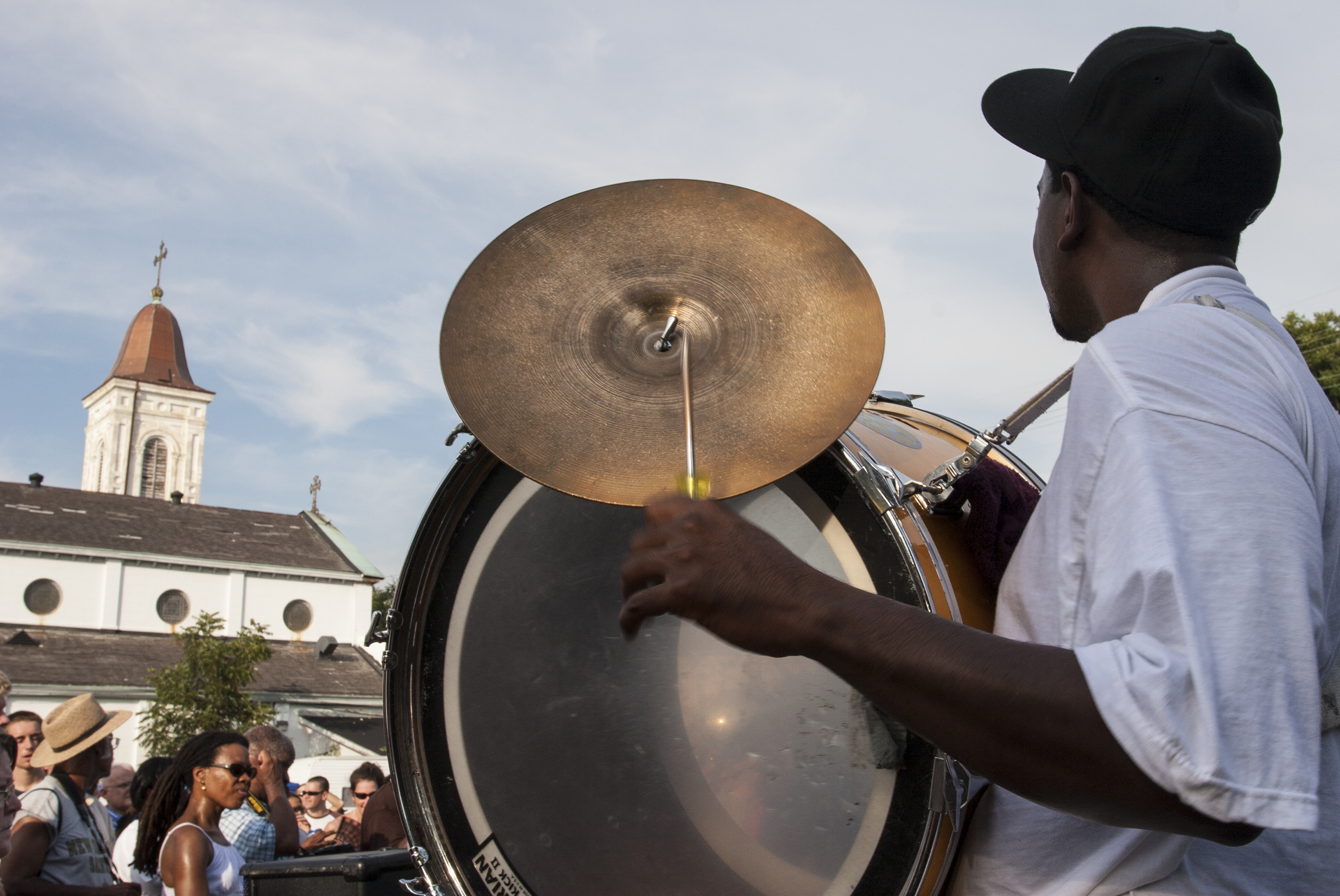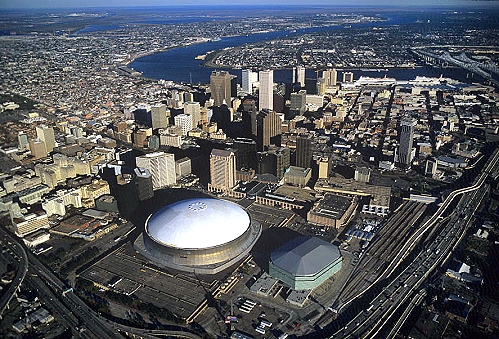 Adult History Class: Neighborhoods of New Orleans
Every Wednesday 6 – 8 p.m. (May 24th-June 21st)
Old U.S. Mint (3rd Floor Performance Space: 400 Esplanade Avenue
Class Fee: $125 Members, $150 General Admission
The Friends of the Cabildo Adult History Class "Neighborhoods of New Orleans" will cover the entire city of New Orleans and outlying areas in five two-hour sessions. New Orleans Historian Dr. Charles Chamberlain and Lousiana State Museum Historians Dr. Karen Leathem & Joyce Miller will breakdown the development of the city by neighboorhood creation. From the first neighborhood (French Quarter) to the City of Jefferson to the explansive suburbs such as Metairie and St. Tammany Parish, the class will focus on the people and the areas that make New Orleans a melting pot of culture.
May 24 – French Quarter/CBD
May 31 – Downriver Neighborhoods/Treme
June 7 – Jefferson, Uptown, Carrollton
June 14 – Mid-City, Gentilly, Broadmoor
June 21 – Suburbs of New Orleans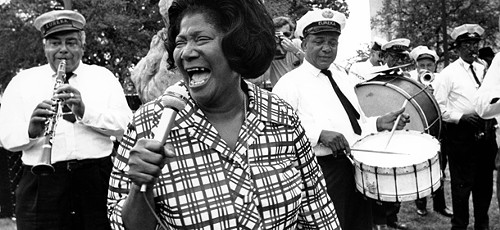 1970 Jazz Fest Films Screening
(Two Showings)
Thursday, April 27th, Old U.S. Mint
6:00 p.m. & 7:30 p.m.
Moderated by Dr. Charles Chamberlain, Band in-a-Pocket to Perform in Silent Sections of the Films
Tickets: $15 FOC/LMF Members, $20 General Admission
2nd Thursday Lecture Series
April 13 @ 6 p.m. | Old U.S. Mint – 400 Esplanade Avenue
LSM Jazz Curator David Kunian
Pete Fountain: A New Orleans Icon's Life Half Fast

Pierre Dewey Fountain, Jr. was born in New Orleans in 1930 (1930-2016) and become one of the most influential musicians to emerge from New Orleans. Fountain began playing clarinet at Esplanade Avenue's McDonough 28 and by his early teens he was playing gigs on Bourbon Street.  Later joining the Lawrence Welk Show band and then opening multiple clubs around New Orleans (on Bourbon Street and in the Hilton Riverside Hotel), Fountain recorded over 100 albums, was showcased on the Tonight Show with Johnny Carson 56 times and performed at every Jazz Fest from 1970 until 2014.  Along with his fellow music club owner and long-time friend Al Hirt, they were the key influencers of the Traditional New Orleans Jazz Revival of the 1970s and 80s.
Admission is free and open to the public. For more information, contact 504.523.3939.
May 11 – Michael Tisserand Krazy: George Herriman, a Life in Black in White June 8 – Rien Fertel The One True Barbecue: Fire, Smoke and the Pitmasters Who Cook the Whole Hog
Yoga at the Cabildo
Designed for all levels of practice, for travelers and residents alike, Yoga at the Cabildo is set in a light-filled gallery of one of the city's most beautiful and historic buildings.
Tuesday, Thursdays, Saturdays
8:30am to 9:30am Cabildo 2nd-Floor Gallery
$15 Donation (includes admission to Cabildo Museum) $10 FOC/LMF members
Mats are provided