The Louisiana State Museum and and Friends of the Cabildo's Second Thursday Lecture Series is held on the second Thursday of each month, beginning at 6 p.m. at the Old U.S. Mint. Every month a different topic is explored from Louisiana's unique history. Programs are free of charge; refreshments courtesy of Friends of the Cabildo.
For more information, contact Rachel Strassel at 504.523.3939.
Upcoming Lectures
Thursday, October 13 • 6 to 8 p.m. | Old U.S. Mint • 400 Esplanade Avenue
"Sanctuary in t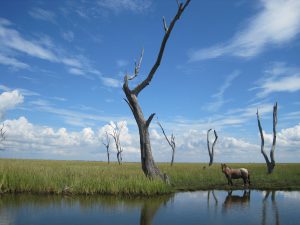 he Swamps: Survival by Strategic Migration, Native American Communities in Southern Louisiana" | Laura Kelley, Ph.D.
Unbeknownst to many in the New Orleans' metropolitan area, an hour and a half outside of the city, hidden in lower Lafourche and Terrebonne parishes, there exist an interrelated network of small, still French-speaking Native American communities. Historian Laura D. Kelley will present a fascinating talk on how and why these Tribes came to live in these remote bayous and will explore what may happen to these communities in this era of climate change, coastal erosion, and rising sea levels.
For more information, contact Cody Scallions at cscallions@crt.la.gov or 504.568.2123.
Thursday, November 13 • 6 to 8 p.m. | Old U.S. Mint • 400 Esplanade Avenue
"Deep South Pacific: Tiki in New Orleans" | Jeff 'Beachbum' Berry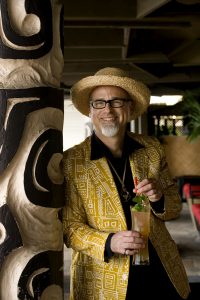 A global Tiki drink revival is in full swing, but without one man there'd be nothing to revive. Ernest Raymond Beaumont Gantt, the wayward son of an old New Orleans family who found fame as "Don The Beachcomber," single-handedly invented the Tiki bar – and the "Tiki Drink." Jeff "Beachbum" Berry has researched Don's life and work for over 20 years. Join the Bum as he tells the story of Don's first exposure to tropical drinks in Jamaica and Singapore, his years as a Prohibition bootlegger, his meteoric rise as restaurateur to the stars in 1930s Hollywood, and how it all came home to roost after WWII at New Orleans hotspots like the Bali Ha'i at Pontchartrain Beach and the Outrigger in the CBD. We will reveal the source of the Beachcomber's rum drink inspiration, crack his secret recipe code, hear the untold stories of people who worked for him, and track his legacy right up to today's Revival in New Orleans.